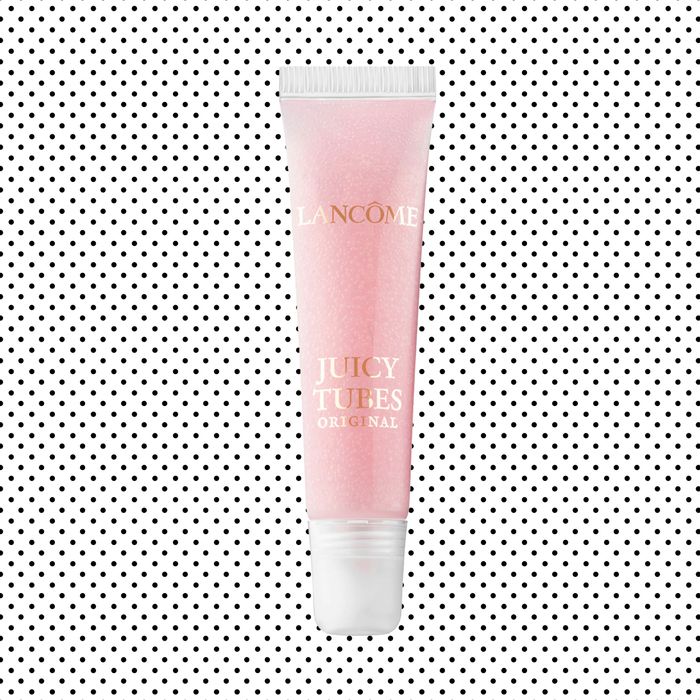 This past winter while Kondo-ing, I found an old bag containing a Jessica Simpson plumping lip gloss and a Lancome Juicy Tube. #TBT to a time when my bangs were sideswept, most my clothing was highly flammable, and my lips looked continually damp.
They say the past is never really past. Jessica Simpson has just published one of the best celebrity memoirs I've ever read, and Lancome's Juicy Tubes are making a comeback. At its heyday, an alleged 20 Juicy Tubes were sold every minute. Online forums speculated about which shade of Juicy Tubes Lauren Conrad wore on The Hills. In 2008, New York Magazine praised the lip gloss for giving "high shine and moisture — without tackiness — and wonderful hints of color."
In the aughts, we were given a nonsticky lip gloss that we did not fully appreciate, and we have spent years chasing that dream. But we can return the golden era of hydrating, cushiony gloss again, with the addition of twenty new shades. Among them is Spring Fling, which is described as a creamy "millennial pink," a knowing nod to its likely customer demographic. The shade called Birthday Confetti sounds like lip gloss Funfetti, a "sheer pale pink with sparkling confetti glitter." All the shades are mostly sheer and intensely shiny, and seem like just the thing to slick over your lips before you stream as many episodes of Newlyweds as you can.
If you buy something through our links, New York may earn an affiliate commission.