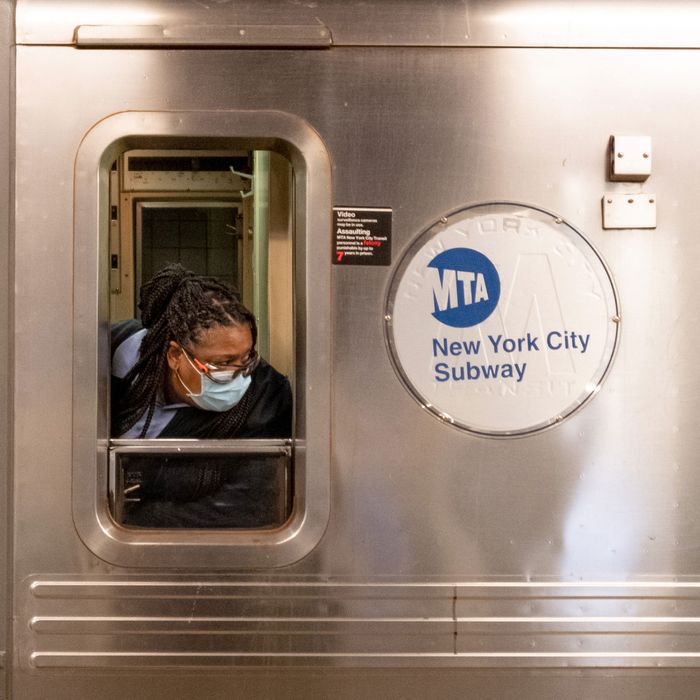 Photo: Alexi Rosenfeld/Getty Images
In mid-April, Louis Vuitton announced that it would repurpose all five of its American workshops to produce nonsurgical cloth face masks, following a similar effort in Europe. Last week, the French luxury house announced that 2,500 of these masks would go directly to Metropolitan Transportation Authority (MTA) workers in New York City.
The MTA has been hit particularly hard by the coronavirus. As of late April, more than 80 workers had died, with thousands more testing positive and self-quarantining. Although the majority of commuter traffic has disappeared since the shutdown — potentially costing the MTA billions — those still using and operating New York's subways, buses, and commuter rails are putting themselves at risk. The MTA is also still playing catch-up. Large quantities of masks were handed out to employees only at the end of March, and it was just recently that Governor Andrew Cuomo announced that the subway would undergo nightly cleanings.
While 2,500 face masks are a small fraction of what is needed to protect the MTA's vast workforce, Vuitton's donation highlights an area of significant need. The brand hopes to create hundreds of thousands more plain, cotton cloth masks in its factories from Texas to New Jersey while maintaining proper distancing and health precautions. It will also continue to work with local organizations to donate and distribute masks in other states most heavily impacted by COVID-19.