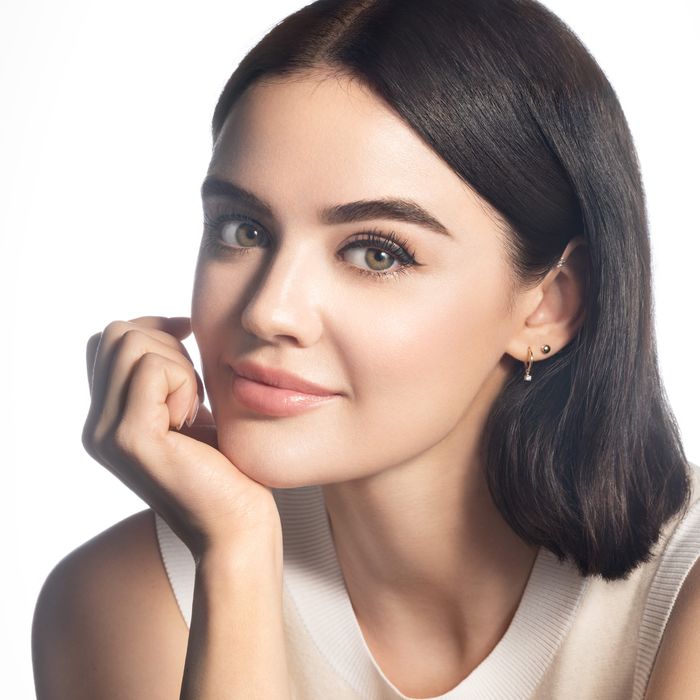 Lucy Hale
Photo: Courtesy of Almay
After believably playing a pretty, little, lying high schooler in Rosewood for seven long years, Lucy Hale and her impeccable skin were destined for a beauty contract. The day has finally come: Today, Almay announced that Hale is the newest global brand ambassador for the clean, hypoallergenic, fragrance-free beauty line.
Almay is a good match for Hale, who (like many) reports that her skin is as sensitive as Drake. "For someone who has and still deals with skin issues, it's so important that, from start to finish, I keep my beauty routine as gentle as possible, which is why I love Almay products," Hale said in a statement. "From their eyeliners to their mascaras to their makeup-remover towelettes, Almay uses gentle ingredients in products that are specially formulated to avoid irritation."
In her new role, Hale will act as the face of Almay in a series of upcoming campaigns, including the launch of a series of yet-to-be-revealed products this winter. While we wait for all of those to premiere, you can catch Hale, her skin, and her excellent brows on the CW's Riverdale spinoff, Katy Keene, in the meantime.