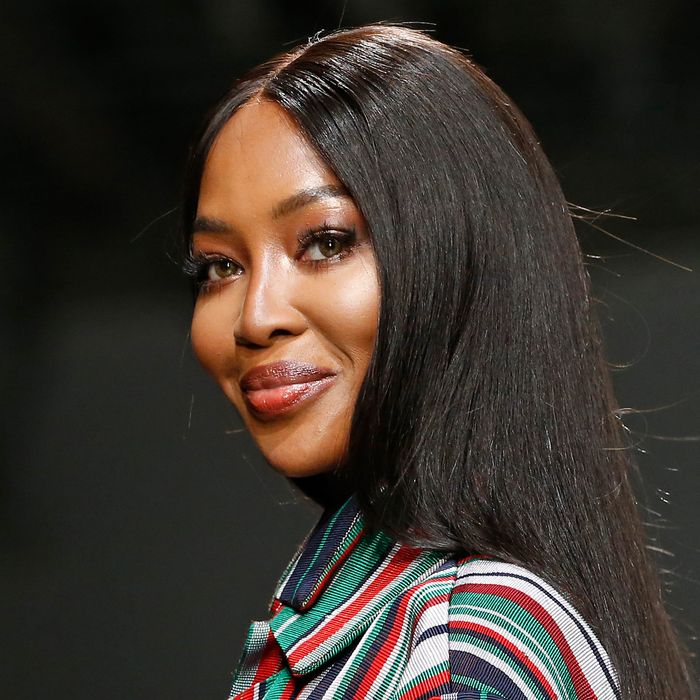 Naomi Campbell.
Photo: Thierry Chesnot/Getty Images
Less than a week after celebrating half a century of looking incredible, supermodel Naomi Campbell is celebrating an incredible new job: being the first-ever face of Pat McGrath Labs, the beauty line of makeup artist Pat McGrath.
A collaboration between two individuals regularly referred to as "legends" and "trailblazers," who own titles that include words like "icon" and "most excellent" can only mean extremely good things to come. Better yet, there's genuine history between the duo, who have been collaborators and friends for over 25 years. "Naomi's beauty is without compare, but what truly makes her special, and the ultimate McGrath Muse, is her legendary loyalty, unparalleled work ethic and sublime soul," McGrath said in a release. "It is an understatement to say that I consider myself blessed to call her a friend."
Vogue.com reports that their meet-cute happened back in 1994, on the set of an i-D magazine photo shoot (Kate Moss was also there). "I knew right away that I loved her personality," Campbell said of Mother Makeup. "But I also felt safe — she's very maternal and makes you feel comfortable right away — and confident that she knew what she was doing. I was so happy to work with a makeup artist of color because there weren't many at the time." Campbell has spoken out about the discrimination she's faced as a black woman in fashion, a reality further underlined when she signed her first beauty contract with NARS — but not until 2018. Fast-forward to 2020 and the two trailblazers are about to make a bunch of beauty dreams come true.
They've already kicked things off with the video below, directed by McGrath and starring Campbell for the brand's new Divine Rose collection for eyes and lips, which launches tomorrow, May 29. In it, we get to see Campbell smize in front of trippy pink clouds as her shimmery, smoky eye cries gold tears and roses bloom in an even bigger crown upon her head. And that's just the one-minute, prelaunch teaser. People, get excited.