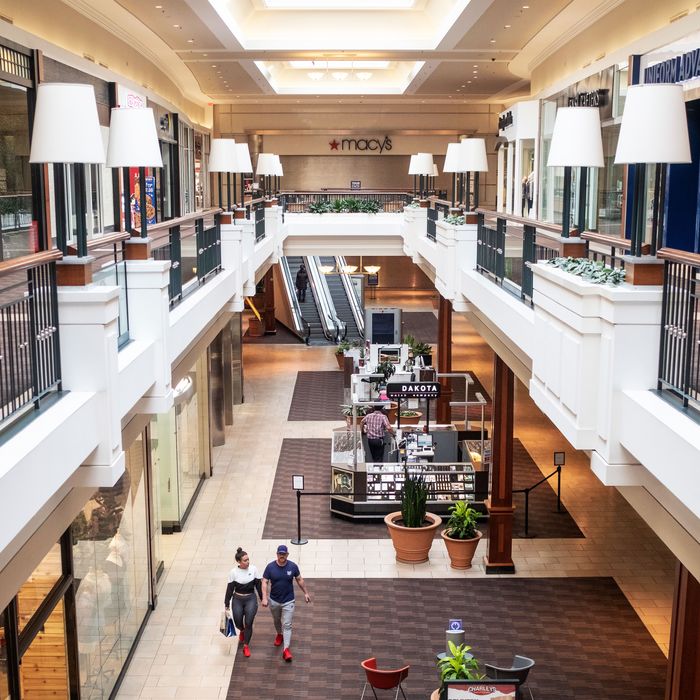 Photo: Matthew Hatcher/Getty Images
Many Americans may be stress-buying sweatpants and house slippers online, but this has not been enough to save the retail business from a historic slump. On Friday, the Commerce Department revealed that sales fell 16.4 percent in April, after a 8.3 percent decline in March, marking the largest monthly drop on record. A corresponding graph published by the Times is almost cartoonish in its dramatic inverse.
Is this rock bottom? Retailers certainly hope so. With stores now beginning to reopen across the country, it's possible that sales can't get any worse. Videos of shoppers allegedly lining up outside stores like Zara in Europe indicate that despite lingering danger and anxiety, people are still willing to risk it all to try on clothes and makeup in person. Would you?
For some retailers, it's hard to recover easily from bottoming out — or to recover at all. According to a survey released by the Census Bureau on Thursday, a third of small retail business owners said they thought it would take more than six months to return to "normal," and 6.6 percent said they did not expect a full recovery. As for larger retailers, both Neiman Marcus and J.Crew filed for bankruptcy in May as an immediate solution, but it's hard to predict the future of these companies long term.
For now, this moment in retail will perhaps be defined as a time when hitting "rock bottom" was actually a relief.