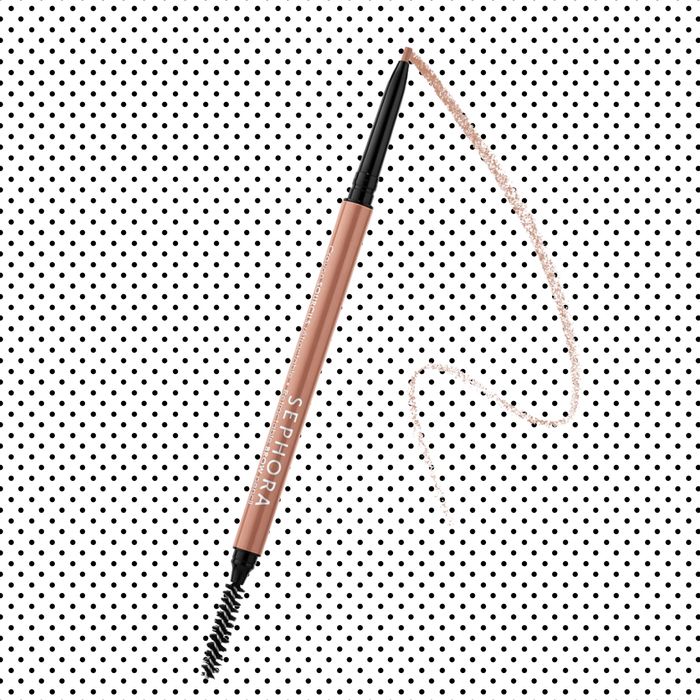 There's a size problem with brow pencils. They are too short. I mean, are these brow pencils meant for ants? I have very average brows which just need a little definition and filling in, and still, I go through brow pencils faster than I go through toilet paper. I have to replace my favorite brow pencil (the one from a brand which references a city in California) every two to three months.
Until this aforementioned brand makes brow pencils twice their usual length, I had to find a good dupe. Both Reddit and I agree that it's Sephora Collection's Retractable Brow Pencil, from the beauty retailer's in-house line. It's slim, light, and has the feel of a really good mechanical pencil, the kind that won't snap when you press too hard. (In fact, it's produced at Germany's Schwan plant, the leading factory for art pencils and also the rumored manufacturer for many other beauty brands.)
I like that the point is fine and sturdy enough to draw individual strokes to mimic hairs, but there's a lot of pigmentation so you can shade in brows very quickly. You only need to apply a little pressure to do light shading. Using this pencil, my brows look fuller and shaped, but not in an over-the-top Instagram way. Most importantly, they look the same as when I use other, more expensive pencils.
If you're a Sephora die-hard, you may recognize this as a reformulation — it now also contains a spoolie. There are ten shades, which span a wide range. And best of all, it only costs $12.
If you buy something through our links, New York may earn an affiliate commission.