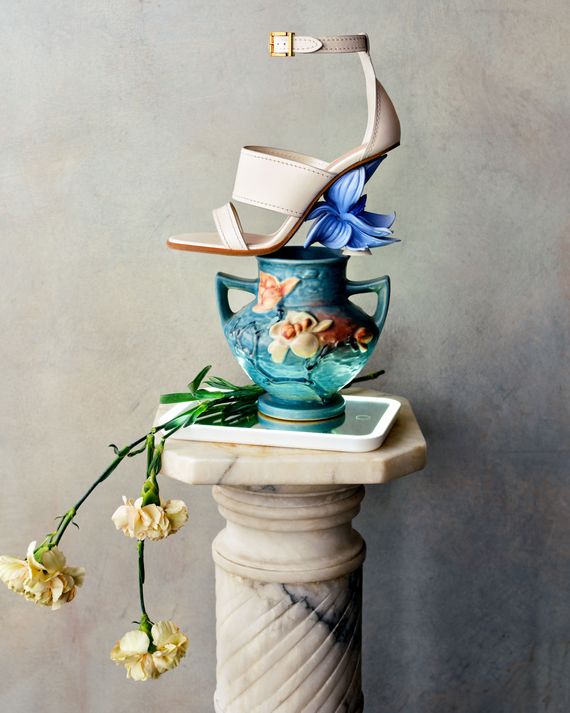 Florals for spring? Groundbreaking.
Actually, though, these floral-heel sandals by Sarah Burton of Alexander McQueen are pretty wild. With a lacquered magnolia for a bottom, they make the wearer look as though they're floating, or balancing precariously on just a few petals. They're delicate and pretty, but there's also something kind of dangerous about them; they look as though they might shatter with one wrong step.
Lee McQueen often used florals in his collections, using them, in his way, to express the beauty of life but also death. Burton has continued this tradition season after season (and made her shoes animal-friendly with vegan leather). This pair is particularly appealing, though, because they'll never wilt. Optimism — now that's new!
Shop Similar Styles