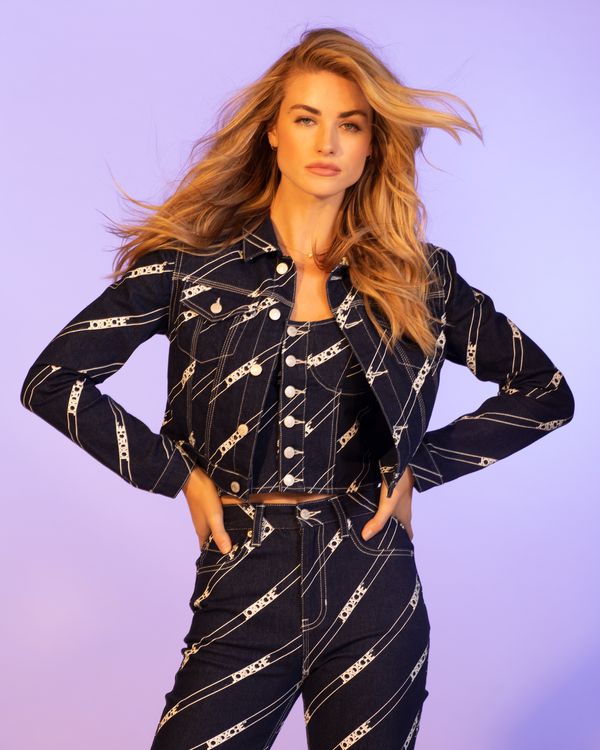 Photo: Courtesy of the retailer.
In the 1980s, Jordache, one of the first premium denim labels, was everywhere. Recently, as vintage-inspired trends began to surge, the brand debuted a modern new presence, even holding a show at New York Fashion Week in late 2018.
But these are topsy-turvy times, and just because a collection is shown at a Fashion Week presentation doesn't mean it's going to be expensive. The clothes have entered the market via Walmart, and they're as cute as they are accessible. There's a mix of basics and more trendy pieces — from a bustier and logomania-inspired separates to simpler jeans, jackets, a jumpsuit, dresses, and T-shirts. Prices range from $15 for various T-shirts and tanks to $40 for a jumpsuit.
See some of our favorites below, and shop the entire collection here.