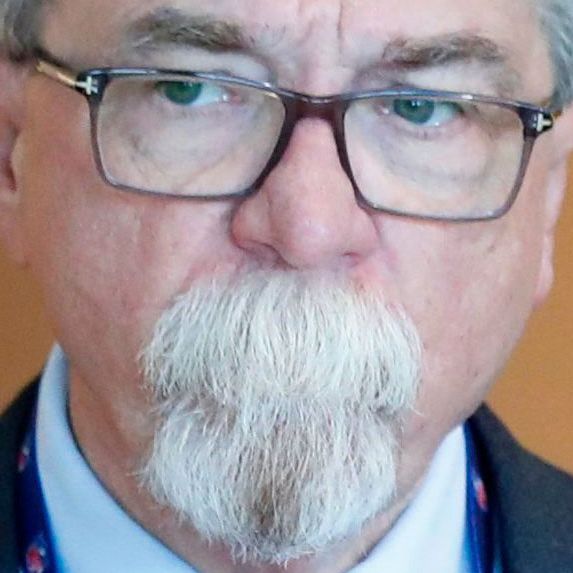 Photo: Wilfredo Lee/AP/Shutterstock
During what I thought was a typical Friday afternoon pleasure cruise down the old Twitter canal, I suddenly came up something so magnificent, so wild, so strange, I rubbed my eyes like an amorous cartoon man upon beholding it, unable to process such a powerful sight.
It was a mustache, this man's mustache, a man named Steve Underwood, who was involved in some way in a sport.
My oh my oh my. Steve's facial hair — because it's not just his mustache, it's the combination of his mustache and enormous goatee, an expensive horse brush, a healthy whale's maw. That he has grown it so fully and to such lengths and yet kept its circumference so tightly groomed so that it sits on his mouth like a beautiful chinchilla shivering, a hair island on a flesh sea, is simply a staggering series of beauty choices.
Steve was something called a "football team president" for a football team called the Tennessee Titans and he is retiring today, I believe. While I would like to know where Steve is going, sure, I'm wondering much more about where he's been — with his best friend and life companion sitting on his face. How does he keep it all clean? Can he eat soup? What inspired him to embrace this bold and innovative grooming choice (earlier photos show him with a much more traditional 'stache)? In the summer, does he braid these silver tresses into a plait? Is kissing Steve like making out with a chimney sweep's broom? Will I ever know?