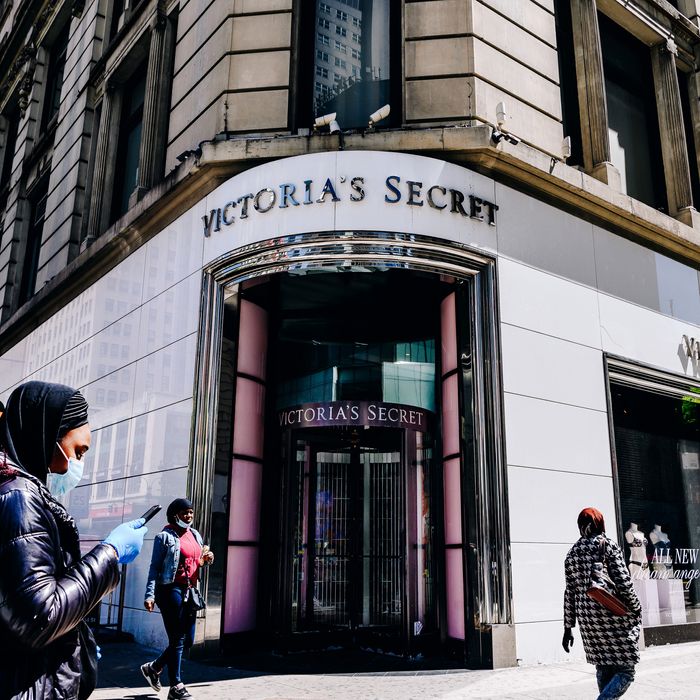 Photo: Bloomberg/Bloomberg via Getty Images
On Wednesday, L Brands announced its plans to permanently close a quarter of Victoria's Secret and Pink stores, or around 250 locations across North America, in 2020.
It's a large number that will likely put a lot of people out of work, but the lingerie giant is far from dead. As of the beginning of May, there were over 1,000 Victoria's Secret and Pink locations across the U.S. and Canada.
Still, things certainly aren't looking up. Victoria's Secret was in a financial decline before the coronavirus pandemic hit, and the shutdown has only exacerbated its business woes. (L Brands' total company sales declined 37 percent in the quarter that ended May 2.) Victoria's Secret was also struggling internally and externally. In February, L Brands CEO Les Wexner, who has past ties to Jeffrey Epstein, stepped down. And in November of last year, Victoria's Secret canceled its famous runway show, citing a drop in ratings.
Victoria's Secret is not alone in its cost-saving actions right now. J.C. Penney, which filed for bankruptcy last week, plans to close more than 240 stores, and Nordstrom around 16. This is also not the end. In an earnings call on Wednesday, interim Victoria's Secret CEO Stuart Burgdoerfer said he expects "a meaningful number of additional store closures" in 2021 and "probably a bit more" in 2022.
He did not disclose, however, which Victoria's Secret and Pink stores the company plans to shutter.