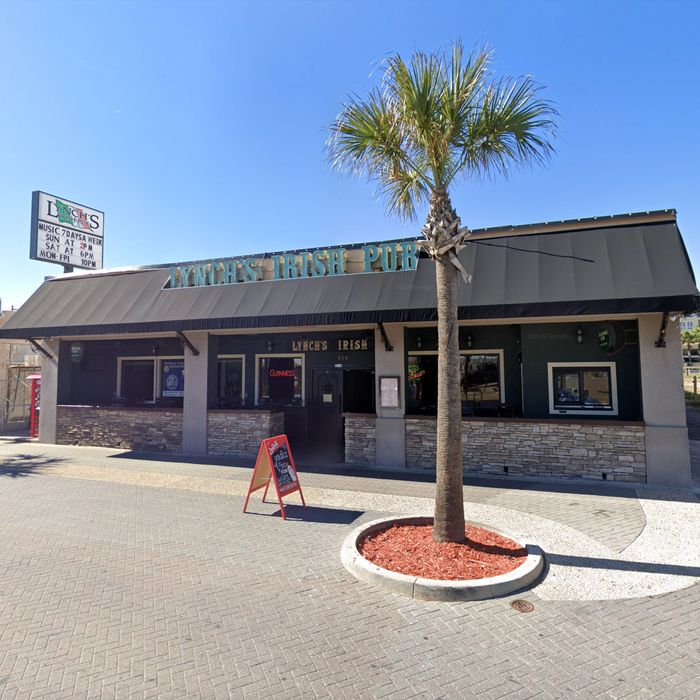 Lynch's Irish Pub.
Photo: Google Maps
Erika Crisp, a 40-year-old heath-care worker in Jacksonville, Florida, said she and her friends had been "doing everything the right way" before they went to Lynch's Irish Pub on the night of June 6. For the past few months, as the country struggled to contain the spread of the novel coronavirus, Crisp said she was careful about staying indoors and practicing social distancing. But when Florida reopened its bars on June 5, she decided to take advantage of the state's lifted restrictions and go to Lynch's. Days later, she and 15 of her friends all tested positive for COVID-19.
"The only thing we have in common is that one night at that one bar," Crisp told the local station News4Jax.
"I think we were careless and we went out into a public place when we should not have. And we were not wearing masks," she went on. "I think we had a whole 'out of sight, out of mind' mentality. The state opens back up and said everybody was fine, so we took advantage of that."
According to BuzzFeed News, Crisp said that since she posted about her experience on Facebook, she's been contacted by 20 other people who said they were at the bar that night and have also since tested positive.
By Sunday, June 14, Lynch's and several other bars in Jacksonville Beach had closed voluntarily for the weekend after customers and employees tested positive for the virus. Keith Doherty, the general manager of Lynch's, said that it was the "right thing to do" after seven of his employees tested positive for COVID-19.
"It literally spread like wildfire. So when I found out what had happened, I immediately closed the bar," Doherty told News4Jax.
Doherty hired a crew to deep-clean the building over the weekend, and then reopened the bar on Tuesday morning.
According to the New York Times, Florida is one of the 21 states currently seeing a rise in the number of COVID-19 cases, with the number spiking sharply in the weeks since June 5, when Governor Ron DeSantis opened the state up for the second phase of his coronavirus economic recovery plan.
Phase One of the governor's three-phase plan, which he put into motion at the beginning of May, allowed restaurants and stores to reopen in most of the state at limited capacity. Phase Two allowed bars, movie theaters, gyms, and entertainment venues to reopen.
Some of the state's most populous and most hard-hit areas, however, like Miami-Dade and Palm Beach counties, will remain in Phase One.
Crisp's own experience has made her skeptical of the state's reopening.
"We should be wearing masks. We should be social distancing," she said. "It was too soon to open everything back up."