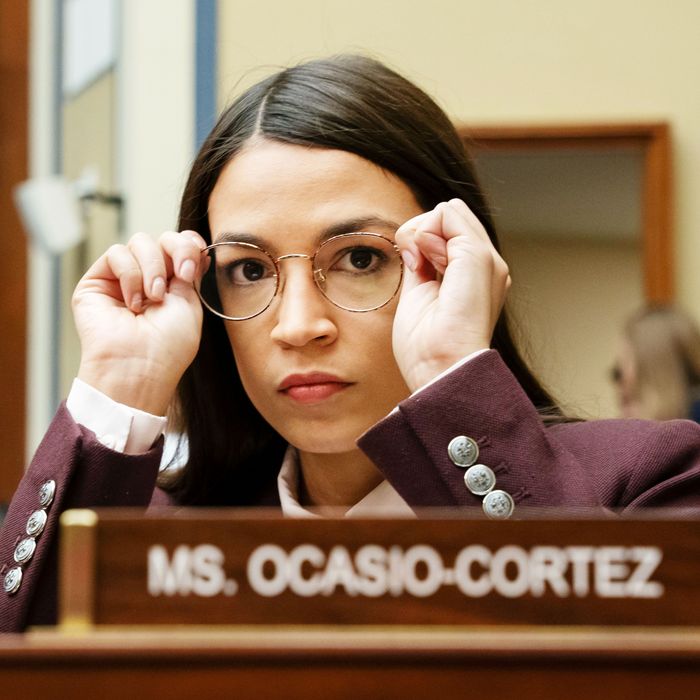 Photo: J Scott Applewhite/AP/Shutterstock
Less than two years ago, Governor Cuomo called Alexandria Ocasio-Cortez's primary win "a fluke." It was November 2018, a day after he defeated his own progressive challenger, Cynthia Nixon, in the Democratic primary. "Where was that effect yesterday? Where was it?" he asked, referencing the idea that AOC's June victory against Joe Crowley might lead suddenly to a wave of similar victories during the statewide primary in September. Instead of a wave, it was "a ripple," he said.
But organizers were playing a longer game. Less than two weeks after Ocasio-Cortez unseated the fourth most powerful Democrat in the House, Justice Democrats, the group that had asked her to run, began to solicit nominations of community organizers and other progressive leaders who might mount similar challenges in their districts. By June of 2019, they announced that Jamaal Bowman, a former middle-school principal, would be one of them.
One year later, Bowman is holding a double-digit lead over very established incumbent Eliot Engel after their primary last night, and is expected to win once absentee ballots are counted. And he is not the sole bright spot. A whole slate of New York progressives running to unseat powerful Democrats are in the lead or gaining on their incumbents: Mondaire Jones in NY-17 and Ritchie Torres in NY-15 could become the first two openly gay Black men in Congress. Carolyn Maloney, a 14-term lawmaker, has a less than 1,000-vote lead over Suraj Patel, her opponent from the left. Socialist Jabari Brisport is handily in the lead in his State Senate race. And some of the 2018 candidates who successfully challenged members of the conservative Independent Democratic Conference in the State Senate, including Julia Salazar, Jessica Ramos, and Ron T. Kim, held their seats.
Sure seems like a kind of wave to me. And leading it is Ocasio-Cortez, who smashed her Wall Street–backed primary opponent with a staggering 70 percent of the vote, officially making her a multi-term member of Congress. "When I won in 2018, many dismissed our victory as a 'fluke,'" she wrote on Twitter, directly recalling Cuomo's dismissal. "Our win was treated as an aberration, or bc my opponent 'didn't try.' So from the start, tonight's race was important to me. Tonight we are proving that the people's movement in NY isn't an accident. It's a mandate."
Some progressives who were compared to AOC lost their races recently, emboldening skeptics who argue that Democrats want to vote for safer candidates, that they want change but not too much change, that they're afraid of socialists, and that they like people they know. Two of the women endorsed by AOC's PAC, Courage to Change, Jessica Cisneros and Cristina Tzintzún Ramirez, lost their bids in March. But naysayers could not have predicted how the coronavirus would upend the economy, how racist police brutality would ignite a movement in the streets, and how these crises might create a tipping point where people rise up to demand justice and lasting change. After this, the so-called flukes may become less and less easy to dismiss at press conferences.