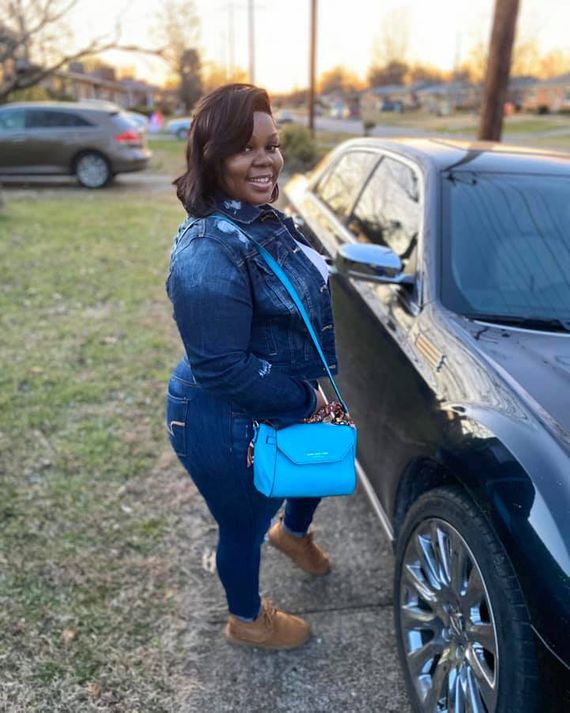 Photo: Courtesy of Tamika Palmer
This article was featured in One Great Story, New York's reading recommendation newsletter. Sign up here to get it nightly.
Today, Breonna Taylor should be celebrating her 27th birthday. She should be putting on a dress, doing her hair and makeup, and meeting the many people who love her at a nice restaurant. "She was looking forward to it," her mother, Tamika Palmer, told the Cut. "We would have been out somewhere eating something fancy … She definitely should be here."
Instead, Taylor's family is gathering in Louisville to celebrate a life cut cruelly short by police brutality.
On March 13, Taylor was killed by three officers who barged into her apartment after midnight as she lay in bed with her boyfriend, Kenneth Walker. He fired the first shot, thinking there was a break-in since the officers didn't knock or announce themselves. In response, the cops sprayed gunfire, shooting Taylor with eight bullets before she died on the hallway floor. The police said they had a warrant to search the 26-year-old's apartment because of suspected ties to a drug dealer, despite the fact that officers had already found their main target, according to an attorney involved in the case.
While the officers involved were put on leave, they have yet to face criminal charges. Kentucky's attorney general is still reviewing the case, and on May 21, the FBI began an investigation. Taylor's family has filed a wrongful-death lawsuit against Louisville's police department.
In protests around the world, people are shouting Breonna Taylor's name, along with those of George Floyd and Ahmaud Arbery, as a rallying cry against racism and police brutality. Palmer says she is grateful for the attention. But every night, she struggles to sleep, thinking about how her daughter, an EMT and aspiring nurse who was poised to do so much good in the world, is no longer a part of it. For her birthday, Palmer shared with the Cut her favorite memories of her firstborn child, recalling a beloved, joyful daughter.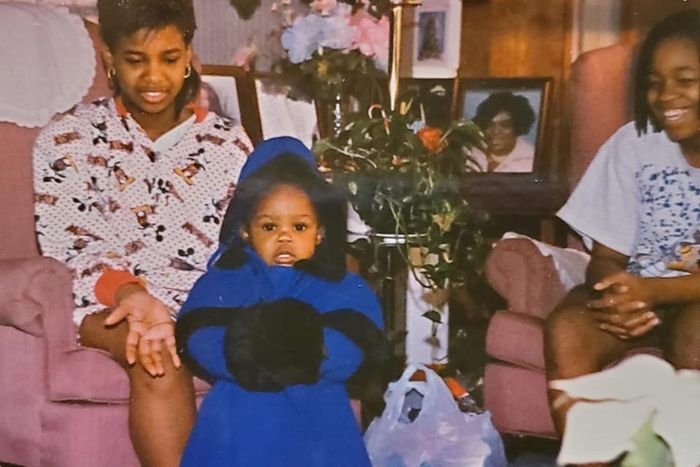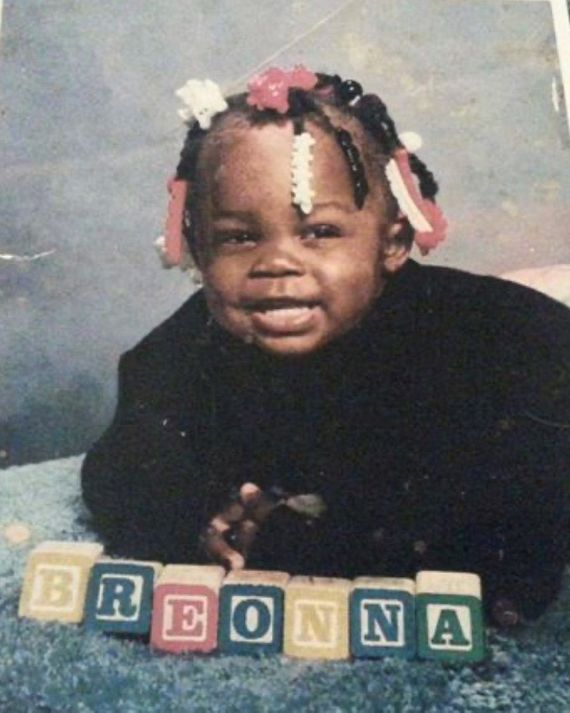 I never thought about having kids. Then here I am one day, 16 years old and pregnant. I was a child having a child. Breonna and I grew up together. I was trying to come into my own as an adult person while raising a person, you know? There I was with this new best friend.
I just think she was destined to be great. Breonna just loved life, and people gravitated towards her. She lit up a room and had this aura about herself. She was also such a diva at the same time (laughs.)
I remember when she was 3 years old and we were at my dad's house for a Christmas gathering or something. They had this little karaoke machine and she said, "Do you got some blues records?" She sang a song called "Last Two Dollars" by Johnnie Taylor, and I'll never forget, my dad burst out laughing. He said "Who is this person?" I knew she was gonna be this work of art. She did everything early. She started walking at 9 months. She was just ready for the world.
I was always telling her growing up, "We got to change history." I told her "I've already done the teen-mom thing, so everything you gotta do, you gotta be better than me." And she just was.
She had the right "get up and go" attitude. Breonna loved cars at a young age and was determined to get one. When she was about 17, she did. She loved the Dodge Charger and had just bought the 2019 model in January. She loved that thing. The next thing she wanted was a house, and she planned on going back to nursing school in the fall. When she was a teenager, I realized she was going to have OCD and get on everybody's nerves. She was very organized. She'd say "We can't go to bed without washing the dishes." She'd tell friends, "You need to be doing X, Y, and Z." And I'm like, "Girl, stop trying to tell people what they should do!" (laughs.)
She did everything right. She always wanted to do anything that would help her be a better friend, a daughter, a girlfriend. I was definitely in awe of her. For her to die the way she did was a smack in the face. It just feels like they took a piece of me. It's hard to breathe without her. It's hard to think without her. She was so much like me it's unreal. But she was a much better version.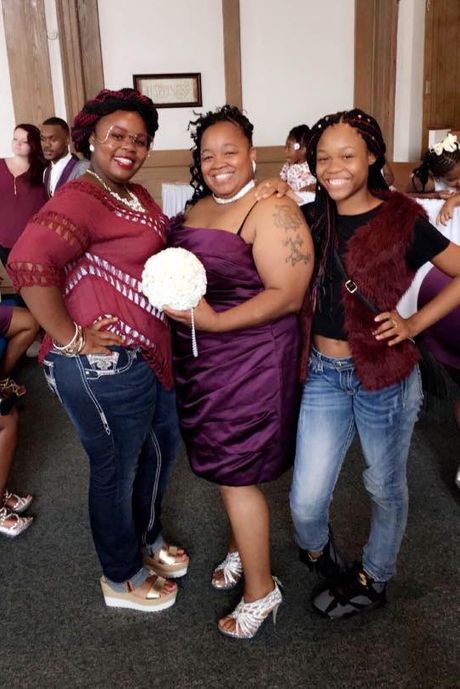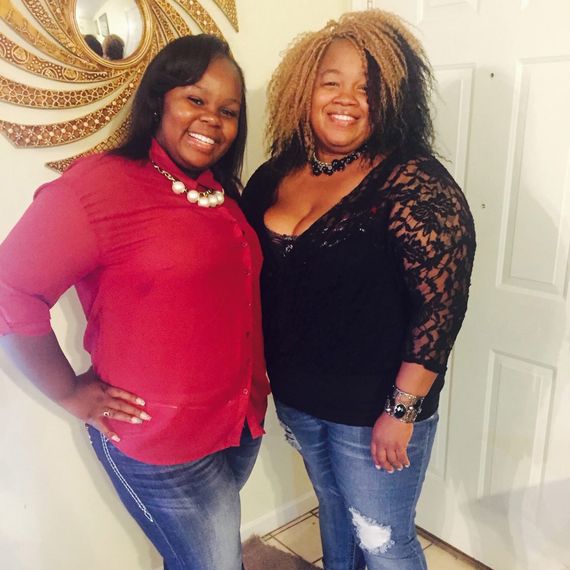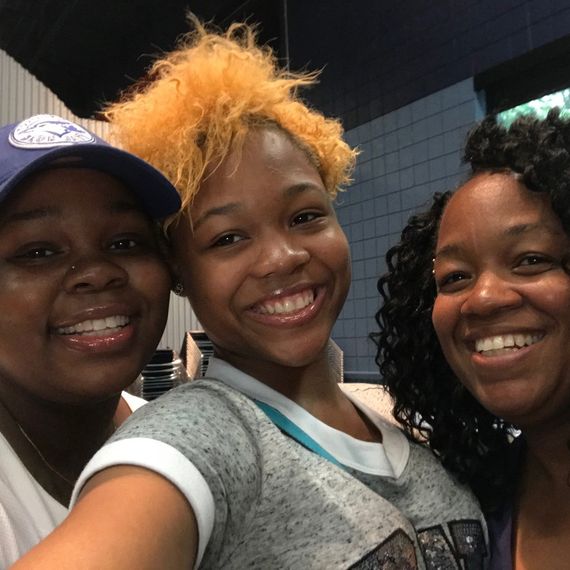 She was everybody's Mama. She was everybody's counselor. She wanted to take care of and protect everybody.
When her friends were having a problem, they'd think well, let me go see what Breonna says. It's heartbreaking to watch them now. They are lost.
My mother was diabetic, and Breonna would help check her blood sugar. She was 7 years old and she'd say, "Let me prick your finger for you, Granny." When we'd leave her grandma's house, she'd say, "Can I stay the night? She doesn't feel good and I need to watch her."
I'd come home from work so tired, and she'd be like, "You want me to rub you, Mamma?" Or if I needed to lay on the floor, she'd say, "Do you need me to step on your back?" She helped out a lot with her younger sister, Ju'Niyah. I always pretty much worked two jobs, and so by the time I got home Breonna would have combed her sister's hair for the next day and said, "I already made her do this and this."
She just loved taking care of people. In high school, she said she wanted to be a nurse. Her first job was at Steak 'n Shake when she was 15, and every job she took after that had something to do with helping people. She was just destined.
When she moved out around 21, she went five minutes away. She wouldn't go far. She needed to know that she could get to you. Breonna was all about being with family. It didn't matter if we were playing games or watching movies, just so long as we were stuck in a room together.
I don't even know where she got that from, 'cause I'm the type of person who comes late to the family barbecue and leaves first (laughs.) Not Breonna. She comes early, she's staying late, and she's going to help clean up. She loved chicken, preferably fried chicken. I don't care if it was Thanksgiving or Easter, she had to have chicken.
Every holiday, she wanted all my sisters, brothers, and cousins to be together. She was like "We need to have a game night once a week!" She was the organizer and would call whoever was hosting to say, "What do you want me to text out to everybody? You got a theme? What are you playing?" She loved the card game Skip-Bo.
One of my little cousins said, "I don't know what we're gonna do now. 'Cause she's the one who made sure everybody was together." I'm like, "I don't either." Her friends call every single day and say, "Mom how're you doing?" So many people are heartbroken. We're not ready to even try to live.
It's overwhelming to know it's her birthday. You know, she was looking forward to it. We would have been out somewhere eating something fancy because she was such a diva. She wants you to get dressed up and wear your best. Last year, we went to a steakhouse with a bunch of her friends and my sisters. She did her makeup and got her hair whipped up. She said, "Don't come to my dinner if you're not going to dress up!" She didn't do anything extra, but she always took pride in how she looked and presented herself.
We have a lot of family coming to celebrate her birthday from Michigan, Alabama, and Tennessee. She should definitely be here. What happened to her should never happen to anybody. We want justice.
Interview by Angelina Chapin