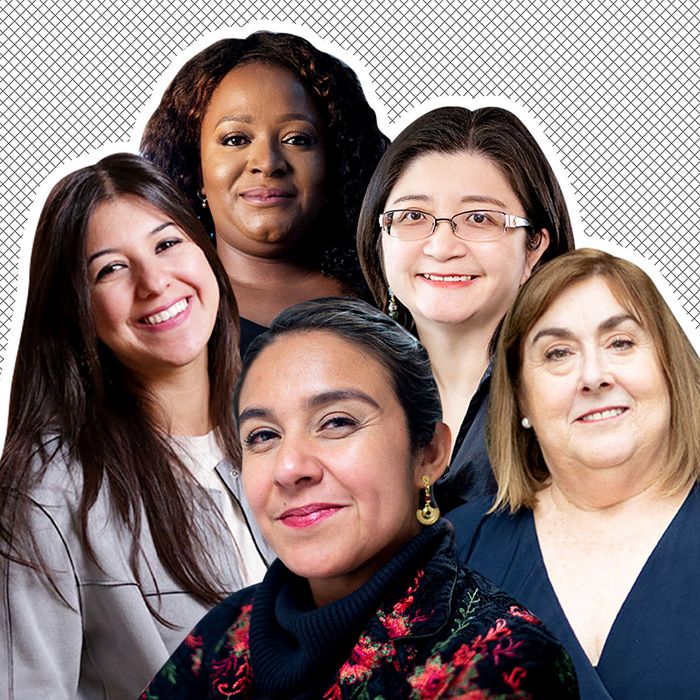 Photo: Courtesy of Cartier
Earlier this week, Cartier announced the seven laureates of its annual Women's Initiative, a global program that supports women-owned business that are driving strong and sustainable social and environmental impact.
Some numbers: Since it launched in 2006, the initiative has provided 240 entrepreneurs from 56 different countries with resources — including over $3 million — to grow their businesses and leadership skills. This year, Cartier selected 21 finalists and seven laureates from 1,200 applications from 162 countries. While each of the seven winners are awarded $100,000 each, the 14 runners-up will still receive $30,000. All 21 women will additionally benefit from mentoring, networking opportunities, and media exposure to help with business development. Below are the laureates:
• North America: Stephanie Benedetto, New York – Queen of Raw: An online marketplace where businesses can buy and sell deadstock fabrics and textiles, as a sustainable alternative to destroying them.
• Latin America and the Caribbean: Adriana Luna Diaz, Mexico – Tierra de Monte: A technology that relies on bacteria and fungi to rejuvenate plant and soil fertility, regulating diseases and pests in a safe, effective, and affordable manner.
• East Asia: Chunguang (Charlotte) Wang, China – Equota Energy (Technology) Shanghai Co. Ltd.: A data analytics-driven energy efficiency solution provider. They help clients understand their energy consumption in real time and make recommendations for reductions that create cost and environmental impact savings.
• South Asia and Oceania: Joanne Howarth, Australia – Woolpack Australia – Planet Protector Packaging: A manufacturer of environmentally responsible insulated packaging (made of sheep's wool) for temperature sensitive goods in transit.
• Europe: Anna-Sophie Hartvigsen, Denmark – Female Invest: Seeks to educate women on investing, and to employ more women in the financial industry, by organizing financial educational training for women via a membership model.
• Sub-Saharan Africa: Temie Giwa-Tubosun, Nigeria – Life Bank: Delivers WHO-compliant essential products, such as blood and oxygen, to hospitals using their own network of motorbikes and boats.
• Middle East and North Africa: Nadia Gamal El Din, Egypt – Rahet Bally: The Rahet Bally card offers discounts and access to health experts and hospitals. The Cloud by Rahet Bally is a facility that offers all the services a mom needs, including psychiatric counseling services, gyms and babysitting.