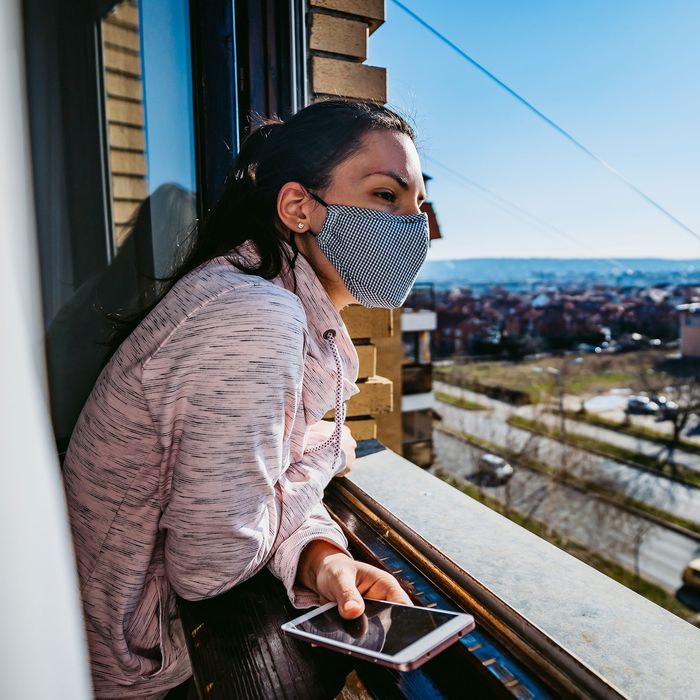 Photo: Urbazon/Getty Images
As coronavirus cases surge across the country, it seems the virus has shifted its aim. "It is obvious that we are seeing right now infections that are targeting younger individuals," Dr. Robert Redfield, director of the U.S. Centers for Disease Control and Prevention, said during a media briefing on Thursday.
On Wednesday, the U.S. recorded 36,880 new coronavirus cases, the highest single-day total since the pandemic began. According to the CDC, about half of new cases in Florida and Texas are among people younger than 35, many of whom are asymptomatic. On Thursday, both of those states paused their plans to reopen. California, Washington State, North Carolina, South Carolina, Arizona, Wisconsin, and Colorado have also reported an increase in younger adults testing positive.
There are a few reasons public-health officials think we might be seeing this rise. One of them is that at the start of the pandemic, testing was reserved for those who were high-risk or already very ill. Testing has since become more widely available, which means more young people are being tested.
Another theory is made obvious by the timing. The rise has come as states begin to reopen bars and restaurants and as some people return to offices. People in their 20s, 30s, and 40s may feel more cavalier about socializing and returning to their workplaces, which is dangerous both because severe reactions to the virus are possible in young people, and because young people can help to spread the virus asymptomatically. In its plan to reach a younger audience, the CDC says it will include TikTok.
It is worth mentioning, too, that according to a recent study conducted by the National Bureau of Economic Research, there is no evidence the nationwide protests against police brutality have contributed in a significant way to this spike. This is thought to be because the protests are held outdoors and because of the widespread use of face masks.
"We may need to get out the message that young people are not somehow naturally immune to this virus, although they may be at lower risk of severe infection," Redfield said. "Everyone needs to understand that there is still some risk of severe illness, including among younger people."