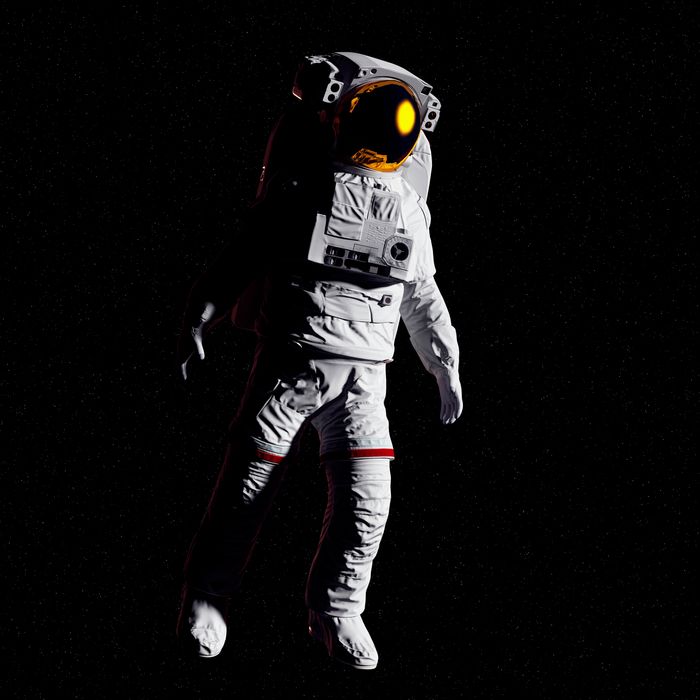 Photo: Getty Images/Science Photo Libra
We know the moon probably smells like 96 little baggies of poop, but what about the rest of outer space? Thanks to a new NASA-designed fragrance that's aptly named Eau de Space, we'll soon be able to sniff space's vastness in a futile attempt to temporarily escape the realities of Earth.
CNN reports that the fragrance was developed by chemist Steve Pearce, who was contracted by NASA back in 2008 to re-create space's scent — not for some sick NASA merch, but to prepare astronauts training on Earth for any potential surprises they might experience once in space, like moon-pooping perhaps. NASA's secret space scent has been confined to astronaut-only field training, but with the help of a Kickstarter, the Eau de Space team is setting out to manufacture the scent for the curious masses, including K–12 educational programs to inspire more interest in STEM through experiential learning.
So what does space actually smell like? The most common notes cited by astronauts who've been able to sniff it often include "seared steak," "hot metal," and "welding fumes." While on the International Space Station, astronaut Peggy Whitson told CNN it's "a bitter kind of smell in addition to being smoky and burned," "kind of like a smell from a gun, right after you fire the shot." Matt Richmond, Eau de Space product manager, told CNN he's struggled with describing the fragrance's scent, but astronauts describe the smell as "a mix of gunpowder, seared steak, raspberries, and rum," which definitely sounds like a solid summer scent, for sure.
You can reserve your own bottle for $34 and the team will match your purchase by donating a bottle to a local K–12 STEM program.