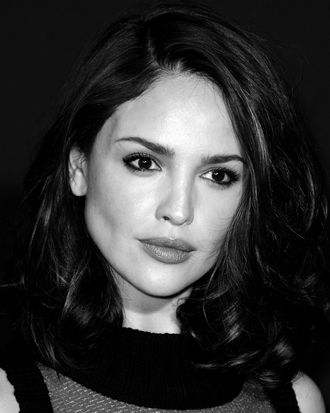 Eiza González
Photo: Albert L. Ortega/Getty Images
Eiza González, an actor and probable new girlfriend to Timothée Chalamet, has apologized for wearing blackface on a telenovela in 2007. Photos of the appearance — on Lola, Érase Una Vez —surfaced shortly after reports that Lil' Timmy Tim and González had struck up a quarantine romance.
"I am deeply sorry and ashamed about having worn blackface makeup shown in the images circulating. As a 15-year-old child actor on my first job in a Mexican telenovela, I was pressured against my will, and with no negotiating power, I could not advocate for myself in the situation," the now-30-year-old told "Page Six." "I wish I had the voice and knowledge then that I have now."
Images of the incident circulated on Twitter after evidence of an apparent courtship (i.e., photos of the Baby Driver star kissing a guitar-wielding Chalamet by a pool in Cabo San Lucas) landed online. "@RealChalamet remember when @eizamusica did blackface?" one person wrote, sharing screenshots from the episode alongside two barf-face emojis. "yeah disgusting."
"Timmy pls don't fw racists," one person tweeted at the Beautiful Boy, adding photos not just from the soap opera, but also a picture of González dressed like a geisha. In her statement to "Page Six," González acknowledged that incident as well.
"The other image in question is from a trip I took to Japan. According to my host, it is considered an intercultural exchange to dress up in their traditional clothing and makeup," she said. "It is seen as an appreciation of their culture, however, I understand that out of context, this calls for a dialogue about contemporary cultural appropriation."
As some of her fans have pointed out, González has acknowledged — and apologized for — both of these incidents before, saying: "being ignorant of other cultures is a real thing and I fully own it and I work and try every day to be more informed about anything that could hurt anyone else."
Telling "Page Six" that she has also dealt with racism "throughout my life and career," she went on to say: "I would never intentionally participate in anything that I knew would cause harm or distress to another person. More than gestures of apology, it is my responsibility to educate myself and use my voice to stand up for others. And again I deeply apologize for hurting anyone."