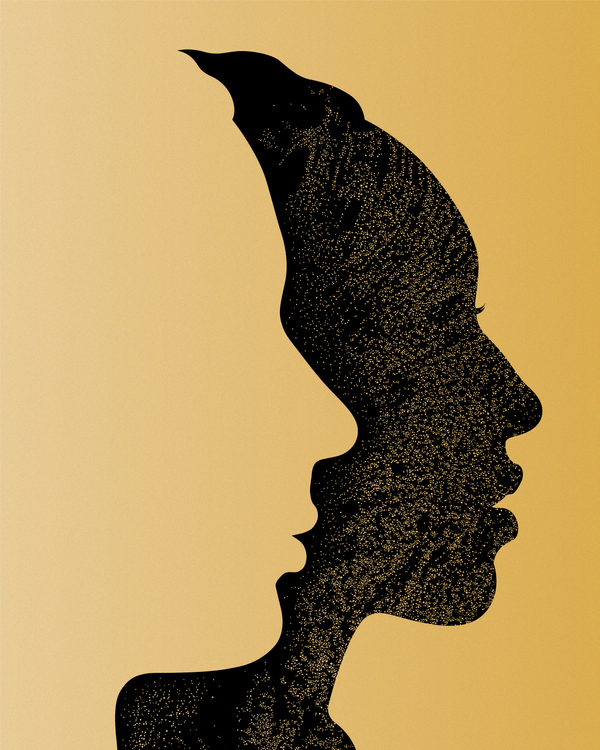 Blackout
series.
Illustration: Jules Julien
My 4-year-old daughter has had only one outburst since we started staying home, only one moment when being cooped up became too much to bear. I want to go to the museum and to the playground, she demanded, her voice rising in despair. I want to have a sleepover with my friends! I won't lie, I felt a tinge of relief, even as the tears sprung. To me, her emotional display felt overdue — though it was apparently also the sole catharsis she needed to settle in.
I've always thought of my daughter as outgoing where I am withdrawn; pushy and insistent where I tend to be more pliant, laid-back. Not that I expect to see the full scope of her personality at such a young age; all of the mannerisms and proclivities and even neuroses will be in flux for years yet. Still, the pandemic seems to be narrowing the gap between this difference in our demeanors.
Her dad and I would often commiserate about her full-to-bursting social calendar before this pandemic. I have a dry-erase calendar on my refrigerator to keep track of all of the various playdates, lessons, parties, and community events she regularly attended. Now, when I suggest a virtual playdate with a friend, she usually has to be cajoled. She needs to be reminded to speak, like a lot of kids, and to stay within sight of the camera. After some time, she'll inevitably come find me, asking if she can hang up. Alone once again, she continues to play with a fervor she previously lacked, as if now freed to fully inhabit the joy of her play, rather than labor at the performance of it. The last time this happened, as she sang happily to herself while pressing together small balls of Play-Doh, it occurred to me that my daughter values her solitude a lot more than I previously thought.
Some days she'll ask to go outside and kick around her soccer ball or coast the sidewalk on her scooter, but it's much more likely she'll tell me in no uncertain terms that she'd rather stay inside today. Tea parties, princess dress-up sessions, Avatar: The Last Airbender episode rewatches: These are the activities that have replaced her once robust social life. Pre-COVID, she'd eagerly confirm that the coming weekend meant she would return to ballet, or gymnastics, or theater class. She'd look forward to the opportunity to interact with and make new friends.
Maybe my daughter's love of solitude was simply lying dormant, waiting to reveal itself regardless of the state of the world. Or maybe it is indeed borne of the pandemic — or more specifically, our slapdash response to it, necessitating strict distancing measures. I do worry about the lasting effects of this prolonged isolation. These years are already so precarious; yes, children are resilient, but the joys and heartbreak and trauma they experience become foundational. What will she internalize? What will she remember? What will change, when this stage has passed, and what will have become fixed?
Maybe the lesson here is not to try to control the way my daughter responds to how drastically her world has changed in the past few months. Maybe it's not to attempt to course correct a path whose end neither of us can see, but to ignore that tempting glimmer of parental hubris, allowing her the space to set her own. To hold her close when she cries, and remind her that she isn't alone. To let her know that wanting to be alone is just fine too.