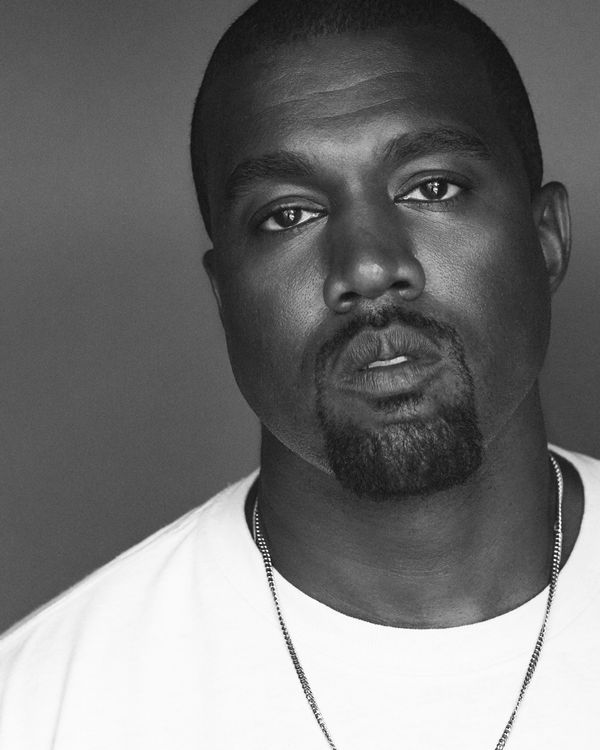 Photo: Mert Alas and Marcus Piggott/Courtesy of Gap
Kanye West has been relatively quiet lately, but on Friday morning it was announced that he's signed a ten-year partnership deal with Gap.
Called "Yeezy Gap," his special line will deliver "modern, elevated basics for men, women, and kids at accessible price points." It will be developed by the Yeezy design studio, with West as creative director and Mowalola Ogunlesi as design director, and hit stores sometime in the first half of 2021.
This is not your average collaboration — in fact, it's not a collaboration, it's explicitly a "partnership." Still, a ten-year deal is an incredibly long commitment (West reportedly has the option to renew after five years), and Yeezy will receive royalties and potential equity, depending on sales. West will also have a say in store concepts and the design of the company's e-commerce site. It's about as close to handing over the keys as you can get.
This news may come as a surprise, but West has had his sights on something like it for years. He worked in a Gap store as a teenager in the '90s, when Gap was in its prime. His minimalist Yeezy basics align well with Gap's offering, and his recent purchase of a Wyoming ranch goes along with the whole all-American thing. In 2015, West made his ambitions clear: "I'd like to be the Steve Jobs of the Gap," he told Style.com. "I'm not talking about a capsule. I'm talking about full Hedi Slimane creative control of the Gap."
Well, here we are. West got what he wanted, and Gap hopes to receive a much-needed boost in return. "We are excited to welcome Kanye back to the Gap family as a creative visionary, building on the aesthetic and success of his Yeezy brand and together defining a next-level retail partnership," said Mark Breitbard, Global Head of Gap Brand in a statement.
The timing is good for Gap Inc., which has been hurting financially during the pandemic. In addition to closing thousands of stores and furloughing thousands more employees, the company also "postponed indefinitely" the upcoming Gap collaboration with the New York–based fashion brand, Telfar, which is a shame. According to a Telfar representative, Telfar was never paid for the collaboration, but was offered a postponement fee, which had yet to materialize as of Friday. They were unaware of the Yeezy partnership, and had not yet heard from Gap.
On Saturday, Gap issued the following statement through a spokesperson: "While we've chosen not to move forward with the Gap x Telfar partnership at this time, we're making whole on our payment regardless and have only respect and appreciation for Telfar's time and vision."
It seems Gap was able to dig deep into its pockets for West. Despite being a controversial figure, he continues to inch closer and closer to world domination. Earlier this month, he filed a trademark for Yeezy Beauty. Maybe ten years from now, we'll be writing about Yapple.
This post has been updated.