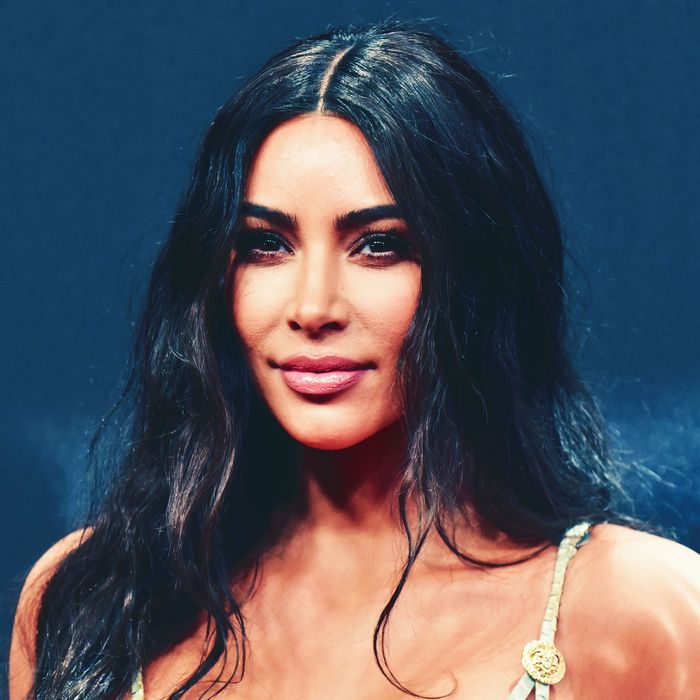 Kim Kardashian West
Photo: Rodin Eckenroth/WireImage/Getty Images
Wealthy businesswoman Kim Kardashian West is about to get a tad bit wealthier. Today, sizable beauty company Coty, Inc., announced that it will purchase a 20 percent stake in KKW Beauty, Kardashian West's three-year-old eponymous beauty line, which is known for its leg makeup, nude lip products, and fragrances with wait lists. In the statement, Coty revealed that the stake will cost it a cool $200 million, valuing KKW Beauty at $1 billion.
According to the release, Kardashian West and her team will "lead all creative efforts in terms of product and communications initiatives, building on her remarkable global reach capabilities through social media." Meanwhile, Coty will have overall responsibility for the portfolio's development in new beauty categories, including skin care, hair care, personal care, and nail products. In other words, you'll eventually be able to wear KKW literally from your head to your toes, before topping it all off with some SKIMS.
We can always count on the Kardashians to keep it in the family, and building formidable beauty empires is no exception. This Coty is the same Coty that, earlier this year, bought a 51 percent stake of Kylie Cosmetics for $600 million (the beauty line belonging to Kylie Jenner, Kardashian-West's billionaire little sister). Very much looking forward to seeing what Kylie Skin x KKW Skin, Kylie Hair x KKW Hair, and/or Kylie Baby x KKW Kare collaborations will be concocted for us in the future.