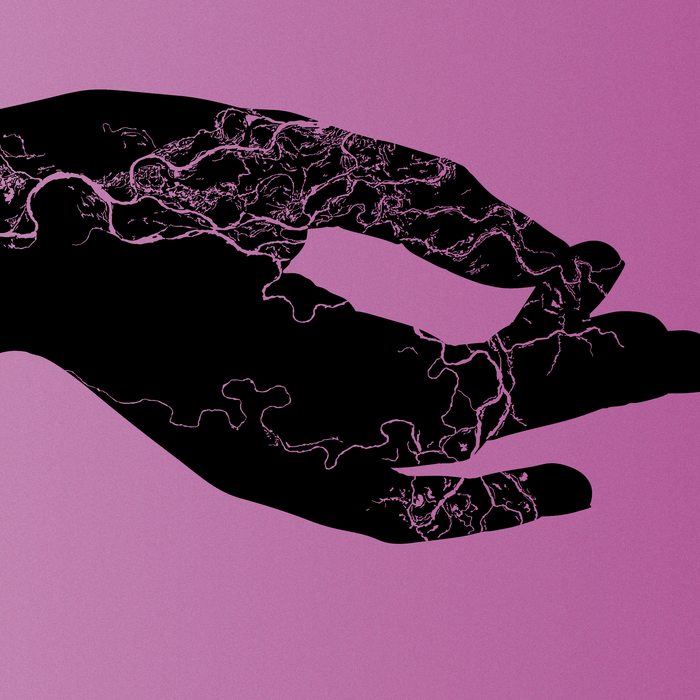 Blackout
series.
Illustration: Jules Julien
This article was featured in One Great Story, New York's reading recommendation newsletter. Sign up here to get it nightly.
Kendall dances for an hour every day in our East Village apartment, usually in just his underwear. He's been doing it for—how long have we been stuck inside now? This isn't an entirely new thing: He used to sometimes dance in the middle of the afternoon while I was at the office. (I know this because a neighbor complained to the landlord about the noise; also, he nearly stamped a crop circle in our fluffy white flokati rug.) But I was never there to see him do it. We've been together for nine years, almost all of that time living together in this entirely too cozy one–bedroom, though, before now, never actually here together (at least while both awake) all that often. One, or both, of us was out most nights of the week; we rarely cooked, though we tried to meet up at a restaurant for dinner (like for everyone in New York, COVID has let us know how we were going broke eating out). But even when we ate together, he often had something else on his nightly agenda: some drinks thing with late-night fashion people, some movie-premiere after-party. And I'd usually go home to read or do work and go to bed.
Over the last year, Kendall and I were so busy being busy we were spinning apart. In the fall of 2018, Kendall had left his job at a modeling agency, feeling undermined by his boss, whom he considered "low-key racist," and who had belittled him and took credit for his ideas, and started his own business working from our apartment. This is never an easy thing. He worried a lot, drank too much or at least too often, and wasn't sleeping well. But fashion is a cocktails business, and besides, he'd been in the apartment all day, selling himself and his clients on the phone.
He traveled more and more too — fashion is a global business — but even when he was home, I missed him, or the version of him that wasn't so distracted all the time. When we first met, on Grindr, he'd just switched careers from selling dresses to sweetly miserable Botoxed women on Madison Avenue and didn't have all that much going on besides me. Back then, I'd found it frustrating that he didn't make much money, but Kendall is a charmer — effortlessly adorable with the best antenna for what you might need of anybody I've ever met. Then he grew up, and we grew apart. By last fall, things were so bad between us he didn't even come home with me for Christmas with my family; he needed time to think, he said. He told me later that he was actually looking for his own place.
We've always been different: He's younger than I am and spent his childhood in public housing in Detroit, where he knew little of his father and knew entirely too much about his brilliantly conniving addict mother, who, according to the stories his Uncle Walter tells, could talk her way out of just about anything. Kendall was actually brought up by his grandmother and his aunt while she drifted in and out of his life. His mother died of an aneurysm a couple of days after Christmas when Kendall was 20. Kendall grew up around much more high-stakes human drama than I did, and the long-simmering -passive-aggressive resentments of my three-kids-in-the-suburbs Republican upbringing never made much sense to him. Still, he did his best with my dozens of cousins—even the Trump voters from Florida. My friends liked him. We gave each other room to be ourselves. Maybe, at some point, too much room.
I don't want to say that the pandemic saved our relationship, but suddenly we were given the chance — forcibly, perhaps on the edge of terror, certainly without easy distractions — to remember that we enjoyed each other. I don't think there was a time, at least not since early on in our relationship, when we ate dinner every night together, much less lunch. Almost immediately in lockdown, we began having sex again. We hug each other a lot. Co-workers on office Zooms are amazed that I seem so content. I'm amazed that I'd been so unnecessarily unhappy for so long.
Because his gym, of course, has been long closed, dancing has become his quarantine workout. He'll shut the door to the bedroom and dance — hard, in a surprisingly tight space. He doesn't like being interrupted, so I stay in the living room. It's only an issue if I have to go to the bathroom, since that's through the bedroom, and when I barge in, he is extremely annoyed.
Dancing is part of what has kept Kendall sane and given him the daily resilience to put on his cacklingly convincing performance of cheerfulness. He dances with conviction and abandon at once, as if he's inside a force field, and it's always been best to stand back and give him room. When he was in fashion school in Chicago, he was a go-go dancer, a star on a plinth, and one of the stories he likes to tell is how, when he first moved to New York, he got a job working at the Patricia Field shop from someone who'd noticed his moves at Plaid. His club-kid days are years past now, yet he's still the only grown-up who could master the TikTok dance my nephews were doing at my parents' anniversary party. Also—and I swear this happened, as I was there, not quite a wallflower but not not—he once engaged in a dance-off at a small party during Paris Fashion Week with Mick Jagger (who, at least in September 2018, had the hip mobility of a man a third his own age).
Being sequestered together these last few months — these particular ones — has also meant making new kinds of space for each other.
The first person we knew who died of COVID was a friend of his from his club days, Nashom Wooden — a.k.a. Mona Foot — whom I'd met hanging out with him at one of only a few Black-owned homes in Fire Island Pines. Six people he's known have died since, all of them Black, most from Detroit.
Then even more stories of what it means to be Black and targeted for death in America kept coming: Ahmaud Arbery, George Floyd, Breonna Taylor, Rayshard Brooks. At first, Kendall cried a lot. (I'd hear him in the bedroom scrolling through his news feed; so much terrible news every day.) And then, especially as the city got out and marched and we joined them, he changed — he became defiant. Impatient. Done most of all with explaining himself to white people who, when he would talk about his experiences as a Black man, their eyes would glaze over — "like a Stepford wife," he says — making sympathetic noises but clearly unwilling to take it in. Earlier this month, he put up a clip on his Instagram from the film Malcolm X, in which a blonde college student asks what she as a person who isn't "prejudiced" could do to help. Malcolm X says: "Nothing." Kendall and his Black friends in fashion are organizing, exchanging ideas on Zoom.
And so he'll dance himself to sweat and tears; it's how he orders things, tries to let go of things, tries to live with things, tries to stay optimistic. "I was born Black. We strive every day to have just a glimmer of hope," he tells me when I get bummed out by our city's store windows being boarded up, or become annoyed with the selfie vibe of some protesters, or feel anxious looking into the mostly unmasked faces of the police. Once, when he was dancing, he burst out of the room, spilling over with emotion, and made me listen to the words of the Donna Summer song "MacArthur Park," explaining to me that it was about a man who had been in love but had been inattentive to it, and now that he'd ruined it, he'd realized that he'd never have that again. "Someone left the cake out in the rain / I don't think that I can take it / 'Cause it took so long to bake it / And I'll never have that recipe again."
*A version of this article appears in the June 22, 2020, issue of New York Magazine. Subscribe Now!