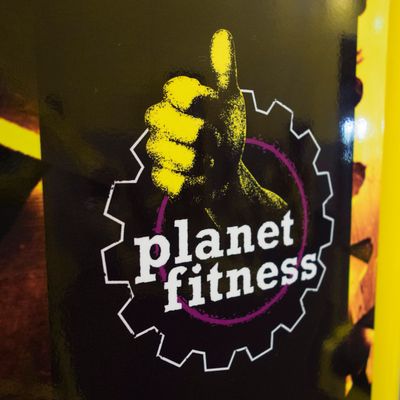 Photo: AFP via Getty Images
It seems like only yesterday protesters were doing civil disobedience squats outside their local courthouses to demand their right to go to the gym. But now, with nearly all of the country in some phase of reopening (though some are considering reclosing again), fitness facilities have been opening, too. For one Planet Fitness in West Virginia, the return has not gone so well.
The Fresno Bee reports that 205 gym-goers may have been exposed to COVID-19 after a Planet Fitness patron tested positive for coronavirus, according to health officials. The Morgantown location has asked anyone who visited the gym between 9 a.m. and 3 p.m. on June 24 to go into quarantine for at least 14 days and monitor their symptoms closely.
Planet Fitness said in a statement that it had closed the affected location on Monday for a deep cleaning "out of an abundance of caution," and that it expected to reopen today. Planet Fitness said it had put several safety measures in place while reopening its gyms, including "contactless check-ins, increased and thorough cleanings with a focus on high-touch areas, rigorous adherence to social distancing practices within our spaces and utilization of our HVAC systems to pull in fresh air to ensure high air quality."
Monongalia County, where the Planet Fitness is located, had 152 confirmed coronavirus cases as of Saturday, according to its health department. CNN reports that the state of West Virginia has seen 400 new confirmed cases in the past 12 days.
Certainly something to consider if you're thinking about going to the gym during another peak of the pandemic.