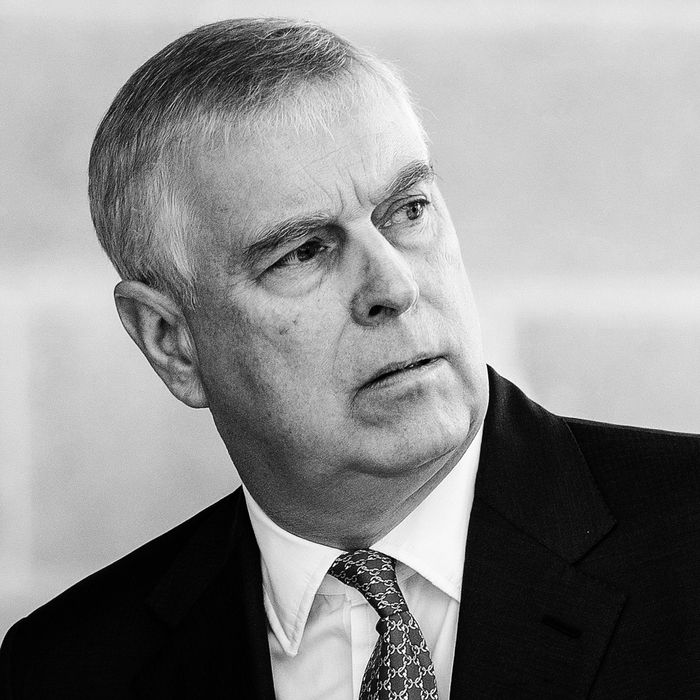 Prince Andrew
Photo: Richard Wainwright/EPA-EFE/Shutterstock
New York prosecutors, in cooperation with the British government, have formally requested Prince Andrew's testimony in the criminal investigation into the alleged co-conspirators of convicted sex offender Jeffrey Epstein, according to a report from ABC News.
Prince Andrew's close ties to the late financier and sex offender resurfaced last summer after Epstein's arrest on sex-trafficking charges. He subsequently denied any wrongdoing in an interview with the BBC. There, he also denied knowing Virginia Giuffre, one of Epstein's alleged victims who has accused the prince of having sex with her in 2001, when she was 17.
The testimony request was made under a Mutual Legal Assistance Treaty to the British Home Office. According to the BBC these requests are made when law-enforcement agencies cannot obtain cooperation otherwise; the terms of the MLAT stipulate that if Prince Andrew does not respond voluntarily, he can be called to a U.K. court for questioning.
Despite Prince Andrew's public assertions that he would be cooperative in the investigation, an assertion notably included in the statement he released after stepping down from royal duties in November, he has yet to do so.
U.S. Attorney Geoffrey Berman made his frustration with the prince known in March. "Contrary to Prince Andrew's very public offer to cooperate with our investigation into Epstein's co-conspirators, an offer that was conveyed via press release," Berman said, "Prince Andrew has now completely shut the door on voluntary cooperation and our office is considering its options."
A spokesperson for the U.K.'s Home Office told NBC News the department cannot confirm or deny the existence of Mutual Legal Assistance requests.