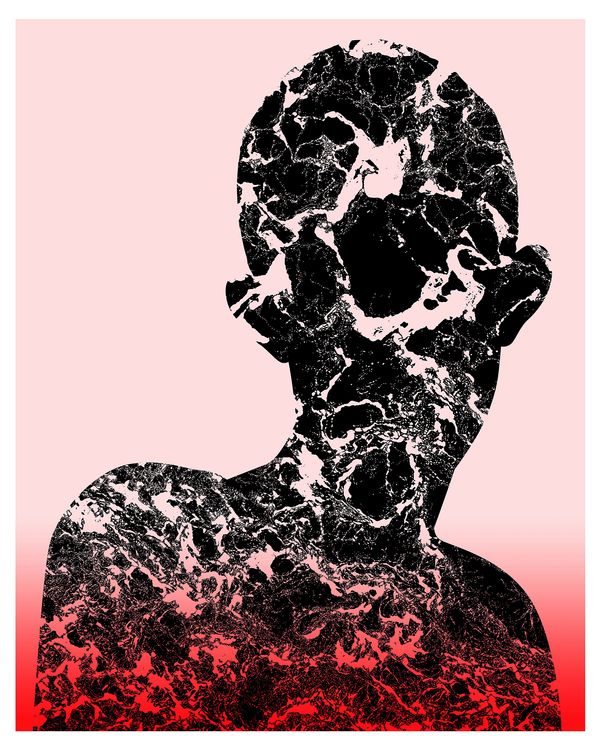 Blackout
series.
Illustration: Jules Julien
Nearly all of American's children were at home this spring. Meanwhile, parents with jobs they could do from home worked remotely — often in earshot of their homebound children. (This shaky arrangement extends into the summer for many parents.) What has proximity allowed kids to learn about their parents' jobs? We spoke to a handful of them to find out.
Claire, 5: "She bakes and delivers cookies. And she does homework at her work. She doesn't do kid homework. She does grown-up homework. And then she comes home and then sometimes she goes out for a run. Then she comes back. She works for cookies."
Parent: Nicole Halsey
Occupation: Chief of Staff at the Mayor's Office to End Domestic and Gender-based Violence and owner of These Little Cookies
Elya, 8: "She's a therapist. What kind of therapist are you? She doesn't let me be there. She used to do it at her office. Now she does it on a screen. She helps people with their feelings?"
Parent: Aurisha Smolarski
Occupation: Couples therapist
Cecilia, 6: "She works for sales. She sells technology, but I don't know what kind. She uses a serious voice. She says "sales," and "they" and blah blah blah. She's on the phone a ton. She had phone calls all day until five."
Parent: Jill Kunkes
Occupation: Strategic account director at BrightTALK
Wyatt, 12: "She's usually making slide presentations or she helps some kids with learning, some first-graders and kindergarteners on reading and learning words. She'll sometimes join in on other class Zoom calls and see what they're up to and how they're doing since they're not in school. It's probably been hard for her because she has to help us with our work while she's trying to work also and there's three of us."
Parent: Bridgette Augspurg
Occupation: Elementary school principal
Xander, 5: "She goes on her computer and types things. She does Swoondle things. It gives clothes to other people. Every type of clothes. They go in boxes. I always notice that she's typing the M and the space bar."
Parent: Jen Zulkie
Occupation: CEO and founder of Swoondle Society, a children's clothing resale company
Jack, 5: "He does news report stuff. But I'm more interested in legos. I have like 100 legos."
Parent: Doug Cantor
Occupation: Deputy editor of Inc.com
Leo, 9: "I guess my mom being home looks like a lot of at-home auditions and phone calls. Every Saturday she does Saturday Night On Broadway, which is a virtual hangout with her castmates from Beetlejuice. She does FaceTime writing meetings, too, because she's writing a musical with my dad and their friends. I think it was hard for her show to shut down because she had made so many friends with people in Beetlejuice."
Parent: Jill Abramovitz
Occupation: Broadway performer
Cass, 6: "My dad teaches college on Monday and Wednesday. He teaches them about economics. That's the only one thing he teaches about. Sometimes he teaches them about when people should become members in something. Mostly, whoever's working has been spending time in the bedroom and when they're in the bedroom they mostly just work. Sometimes they go out. Both of them can't work at the same time. Plus, we only have one work closet."
Parent: Judd Kessler
Occupation: Associate professor of business economics and public policy at UPenn
Milo, 10: "My dad works in the ICU. He's a pulmonologist. They're lung doctors. And whenever he was working in the ICU, he has to go to a different house. And if he's not in the ICU, he still has to go to work. I don't know what ICU stands for. And I can't hug him because he'll have to take a shower first. We FaceTime each other a lot. Every night he's not at the house."
Parent: Dave Miller
Occupation: ICU doctor
Celia, 11: "She's a funder. So she gives people money for innovative ideas that will help the city of Miami grow. An innovative idea is something that will help a lot of people and will make sure people are safe and it's not an idea that will have some people get hurt and stuff. She's loud. When she's talking to people, I don't think she realizes how loud her voice gets. Like today, she was just walking around and talking while holding her computer to get steps for her Fitibit. And I was telling her, 'Be quiet! I'm trying to work.'"
Parent: Karen Rundlet
Occupation: Journalism Program director at The Knight Foundation
*A version of this article appears in the June 22, 2020, issue of New York Magazine. Subscribe Now!