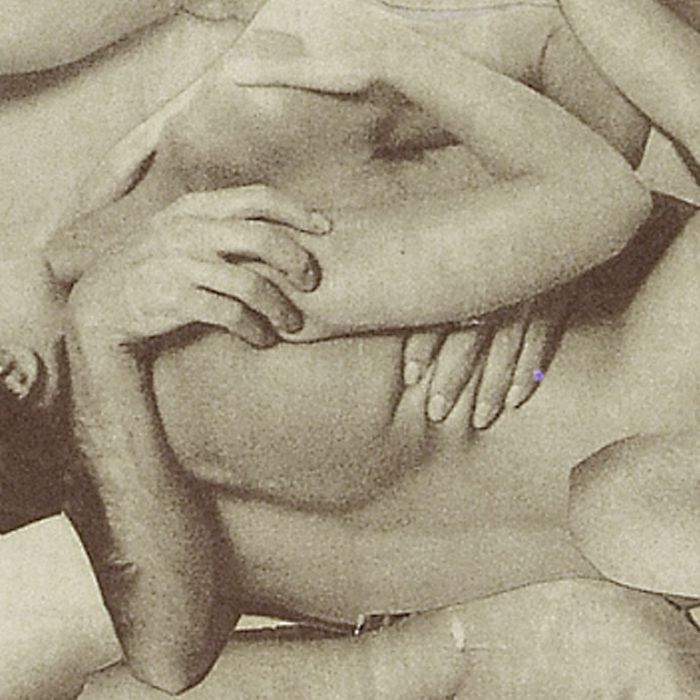 Photo-Illustration: James Gallagher
This week, a woman having sex for the first time since March, reconnecting with partners, and wondering who she should cut loose: 47, poly, Seattle.
DAY ONE
8:00 a.m. I wake up and cancel an eye-doctor appointment so I can protest. I recently got laid off from my job at a prominent Seattle tech company, but have two and a half weeks to go. Later, I'm going to see a partner, Steven. I'm polyamorous and have been isolating alone since March 22. I haven't seen this partner for more than a five-minute cheese drop-off and I'm looking forward to spending some meaningful, albeit masked, time together.
2:30 p.m. I'm late to the march, but take a quick spin through the Capitol Hill Autonomous Zone (now Capitol Hill Occupied Protest) before catching up with the crowd. For those not in the know, CHOP is a six-block area and police-free zone birthed after several days of standoffs between police and protesters.
5:00 p.m. I meet Steven and we decide to walk back to my place. After many weekends of Zoom calls, I'm grateful for the extended in-person time to talk.
5:15 p.m. As we're walking, I get a text from David, a partner in Canada, "I miss you. Have time to talk tomorrow?"
7:00 p.m. Steven and I finally make it back to my neighborhood. Gloved, we high-five and I send him home. I wish like hell we could've hugged.
7:30 p.m. I message David back, proposing some times to talk.  It's been hard to connect with him during the pandemic. He was supposed to spend time in Seattle this summer (like he does every summer), but with the borders closed, there are a lot of unknowns. I miss him a lot, and although our FaceTime game is strong, it's hard not knowing when I'll see him IRL next.
DAY TWO
9:00 a.m. I woke up, masturbated, popped an edible, and made breakfast while listening to the radio. This has become my Saturday morning COVID routine. Normally, I'd make brunch for a partner (brunching and fucking was a pre-pandemic weekend fave), but for now, I'm happy getting stoned and solo dancing to feel-good tunes in my living room.
7:00 p.m. Tonight, I'm watching Bawdy Storytelling, a sex and storytelling series. In pre-COVID life, this event was a date-night favorite. There's nothing like going to a bar, listening to a bunch of super-hot erotic stories, rubbing your hand up and down a partner's thigh and whispering filth in their ear, before going home to fuck.
9:15 p.m. All hot and bothered from listening to everyone's deepest, dirtiest secrets, I'm thrilled to find a pole dance I commissioned from a stripper and sex writer in my inbox. She did my angsty request, Fiona Apple's "Criminal," major justice. If there was ever a time to pay for (virtual) sex, it's now.
12:30 a.m. It's been radio silence all day long from David, so I send him a quick text to let him know I'm thinking of him.
DAY THREE
12:45 p.m. I finally hear back from David and let him know when I'm free to talk. I'm met with silence again. I'm beginning to wonder if I need to cut this long-distance dynamic loose. If I've learned anything the past few months, it's that pandemics aren't kind to polyamorous long-distance relationships.
1:00 p.m. This is hands down my favorite hour of the week. I gather with a group of women for Erotic Recess — a.k.a. mutual masturbation. It's one component of the two-day workshop Betty Dodson's held since the '70s at her midtown Manhattan apartment. In such uncertain times, it's powerful to connect with women you know in an intimate space and to share real, unapologetic pleasure. When we're together — orgasming together — there are no other worries in the world.
DAY FOUR
2:20 p.m. I'm going about my workday as usual when I get a text from Joe, a partner I sometimes see.
"Oh, hello. You home?" he texted.
"Oh hey. I am," I replied.
"You want a hug?" he asked.
"What's your ETA?" I wondered.
"Almost to your back door," he said.
I've been diligent about solo quarantining, but when Joe appeared and wrapped me in his arms, all bets were off. He pulled up my sweatshirt and sucked on my left nipple. I melted in the familiarity of his mouth, his touch. His tongue wandered to my other breast before he announced that he really wanted to go down on me. We went to my bedroom, and although it had been many months since we'd had sex, he remembered every detail that would make come. When I did, he held me close, kissing my forehead, while I played with his cock. Eventually, he asked if I wanted to be fucked. After more than 80 dick-free days, I did.
3:30 p.m. Joe leaves and I am all aglow. He was the last human I shared a meal with in a restaurant pre-COVID, and I missed him something fierce. Although our dynamic has ebbed and flowed over the years, I know what when we show up for each other, we really show up. We've always had a strong connection. Plus, he's a beast in bed.
11:30 p.m. I'm chatting with a fella from Portland that I met on Tinder during the pandemic. Typically, I don't date people north of downtown Seattle (I'm carless, have a dog, and lazy on logistics), but there are no rules during COVID. Adam is super sweet and I could see our paths crossing IRL at some point.
1:30 a.m. I finally call it a night, put on my meditation app, and go to bed.
DAY FIVE
7:00 a.m. I slept like shit last night and call in sick.
11:00 a.m. Jenn, a woman I met on the Feeld app, meets me at my apartment. I met her and her husband four years ago with a threesome in mind, and dated him for a hot second. But what's evolved has been much richer, and I consider both of them to be dear friends. In fact, we all went away, plus Jenn's boyfriend, and a handful of other couples, just before the stay-at-home orders.
What started as a walk around Seward Park continued on another three miles to Mioposto, the spot of one of our first get-togethers. We take inventory of my relationships — which were thriving in the time of COVID-19, and which were unlikely to last. She rattled off snippets of partners past, not remembering their names. "Remember that guy who came over for dinner, but didn't bring anything? The one that you made perform oral sex on you, but didn't reciprocate, and then sent home?" When our jaunt was all said and done, we clocked more than ten miles, and had our first real cocktail in a restaurant since COVID.
6:00 p.m. Back home after the most perfect day. Like birthday and mid-day booze good.
DAY SIX
10:00 a.m. Since my health benefits run out soon, I've been scheduling a slew of medical appointments. This morning, I needed to go to the dentist to have two teeth filled. I'm a very anxious dental patient, so I preempted my appointment with an edible. When I arrived, my dentist hooked me up with nitrous oxide. High as a kite, I listened to music for a few hours and was able to escape the madness of the world. Who knew needles and drilling would be a welcome respite in 2020, but here we are.
1:15 p.m. I've been recently interacting with a semi-known someone, and although he's a lovely human being, has been pushing to get to know each other at warp speed. I was upfront that I don't like daily communication with anyone and need a lot of space, but he's still persisting. Today, I messaged him to calm down and respect my space and boundaries. It was well-received, especially considering it's not what he wanted to hear.
5:30 p.m. I went to my neighborhood farmers market and ran into Steven and his partner, Kate. It was the first time I'd seen her since late March and it made me smile.
DAY SEVEN
10:00 a.m. I take the first of my two usual masturbation breaks. I lube up, grab my vibrator, and watch a blindfolded woman in bondage get fucked. I get off quickly and get back to work.
9:00 p.m. It's been a pretty quiet day. I ask a sometimes partner the million-dollar COVID question, "Like, are we ever going to fuck again?"
"Phase two," he replied. "Whenever it's phase two, that's when I wanna fuck."
Want to submit a sex diary? Email sexdiaries@nymag.com and tell us a little about yourself.