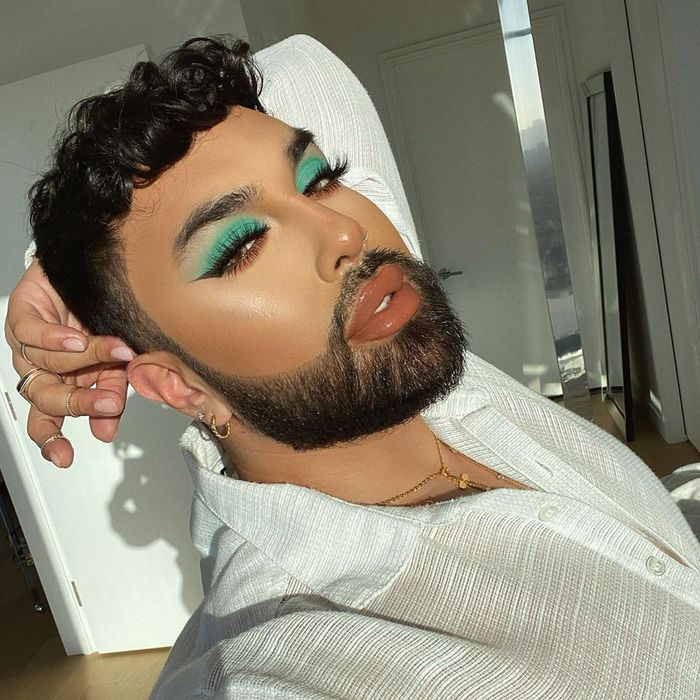 Photo: Courtesy of @mac_daddyy/Instagram
Like many companies, Smashbox Cosmetics has had to revamp its event plans due to the coronavirus pandemic. So the brand is launching a virtual event series that doubles as a contest, with the winner getting spot in a forthcoming ad campaign plus a year's supply of free makeup.
To host the contest and the related events, the brand has teamed up with frequent partner Angel Merino, a Los Angeles–based celebrity makeup artist whose clients include Ariana Grande, Christina Milian, and Chanel Iman and whose Instagram follower count is over 1.4 million.
Last week, Merino kicked the effort off when he was joined by actor, singer, and former RuPaul's Drag Race contestant, Shangela, for a fireside chat. The duo discussed "the history of drag, its roots in both the black & LGBTQ+ communities, and [had] a meaningful discussion about the importance of equality and uplifting action during this time."
With the competition in full swing, participants are to submit videos of themselves in their best drag makeup looks from now through June 24. Smashbox and Merino will then review all submissions and select four finalists, who will participate in a live drag competition on Merino's Instagram on June 29 to determine a final winner.
This is one of a number of initiatives spearheaded by the brand to encourage and amplify voices of color and the LGBTQ+ community. Last week, Smashbox Cosmetics also activated a Multi-Ethnicity Advisory Board, a "voluntary employee-led forum ensuring Black voices and all others are continuously amplified throughout the organization⁣⁣⁣⁣⁣⁣."