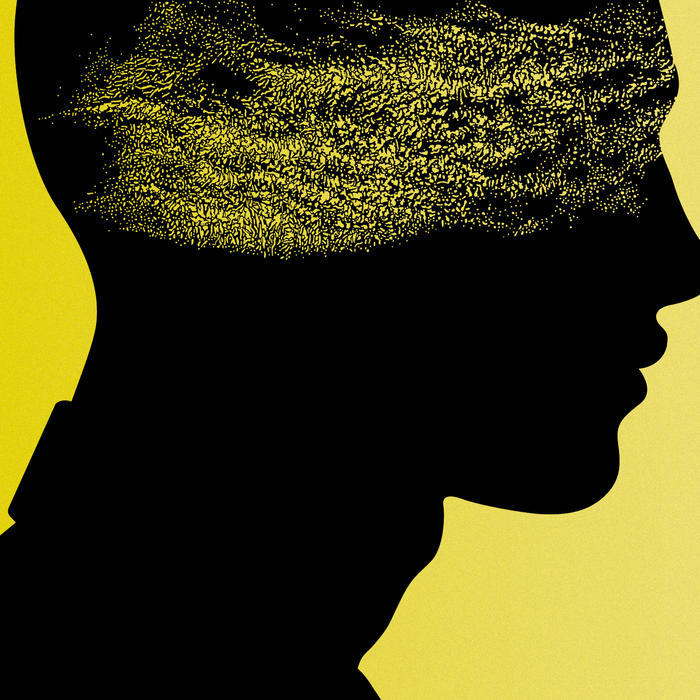 Blackout
series.
Illustration: Jules Julien
In my office, while on the phone with my best friend, she pauses and softly laughs. "Is that C?" she asks, referring to the voice floating through the half-open door. "He sounds like such a teacher."
My husband has, as of this spring, been a high-school English teacher for a full academic year. He has spent his first year out of his former job as a college guidance counselor, a position he held for almost 15 years, anxiously hoping that he is doing right by his students. Now I hear how he is. As we work from our house, me in my office, and him on the dining-room table, I overhear his lectures and guidance, his joke-cracking and enthusiasm. According to the pre-pandemic criteria, a few of his students, owing to late papers, were at risk of having their grades drop below average. I heard him walk them individually through their late assignments. I admired the acrobatics C performed while teaching The Once and Future King, connecting T. H. White's portrayal of ants to the dangers of patriotism, Nazism, and Fascism—Could high-school students, I wondered, fully grasp such concepts? And yet in catching parts of his lectures, including those from the unit on Colson Whitehead's The Underground Railroad, it was evident that the students were making connections, pointing out that Ahmaud Arbery's murder sounded so much like a modern-day lynching that Whitehead's book barely seemed like fiction at all.
Prior to our shared isolation, when we were forced to work in close quarters, I had only a vague idea of what C's working life as an English educator meant. Now I know what his teaching voice sounds like: mellifluous and solemn and sweet. Now I've learned that he's not only a teacher by career but by vocation as well.
*A version of this article appears in the June 22, 2020, issue of New York Magazine. Subscribe Now!