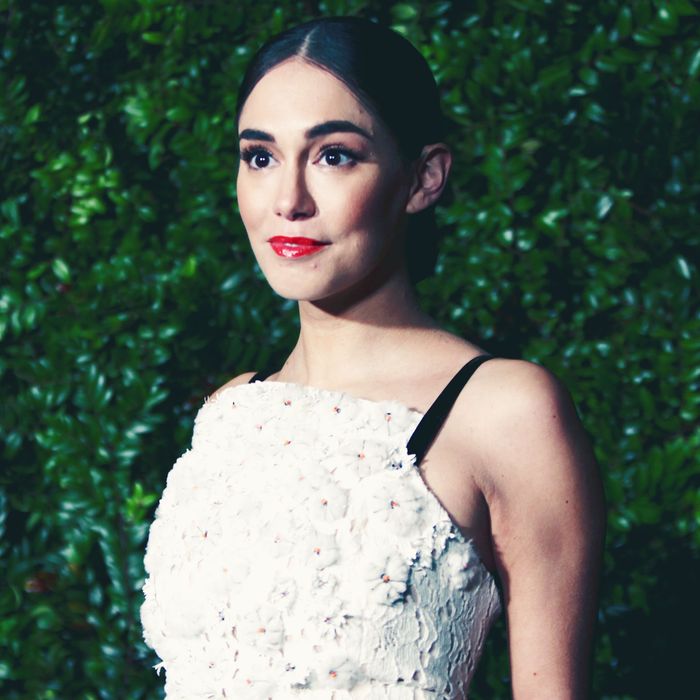 Audrey Gelman.
Photo: Lexie Moreland/WWD/Shutterstock
Audrey Gelman, co-founder of The Wing, is stepping down as CEO of the millenial-pink–hued women's co-working space.
On Thursday morning, Gelman notified staff in a company-wide email that after running the business for a little over three years, today will be her last day. In her email, which reporter Kara Swisher obtained and tweeted, Gelman calls her decision "the right thing for the business, and the best way to bring The Wing along into a long overdue era of change." She also notes the importance of her decision in "this moment," which she says "calls for an expanded view of what The Wing will be." With Gelman's departure, the company has established an Office of the CEO — an "interim solution" — and is elevating leadership from within.
Following Gelman's notice, The Wing released an official statement on the matter that largely echoes the language and sentiments expressed in Gelman's email: "The Wing remains a vital resource for thousands of women navigating their path to success. But the moment calls for a rethinking of how we meet their needs moving forward and for new leadership that can guide The Wing into the future."
As The Wing's statement notes, the past three months have brought immense "change to our society," which The Wing has struggled to weather. In early March, The Wing closed all its spaces and suspended membership dues as public-health experts began urging everyone to stay at home to mitigate the spread of the coronavirus; then, about a month later, Gelman and co-founder Lauren Kassan announced in a Medium post that they were furloughing or laying off nearly all hourly employees, after the company's revenue had dropped by 95 percent.
In mid-March, a number of Wing employees told the New York Times that it did not treat its employees with the intersectional-feminist values it espoused, and that The Wing's culture originated at the top with Gelman. "I've been made to feel small, insignificant, stupid," one anonymous employee told the Times; another recounted a time when they overheard a member remark, "There's a lot of colored girls that work here." (A Wing spokeswoman denied some specific allegations, but said the company couldn't comment on "most specific personnel matters.") And in recent days, amid the ongoing protests against police brutality and racism, which have sparked related conversations about diversity and racism in the workplace, more former Wing employees have come forward on social media about the company's alleged mistreatment of black employees. Gelman's resignation, many have proclaimed, "is not enough."
On Thursday afternoon, current Wing staffers released a lengthy statement outlining their issues with the company. "Last year, our co-founders admitted that their own biases, blind spots, willful ignorance, and conscious decision to prioritize growth led to a dysfunctional company structure and have had a lasting impact on the performance of our business," reads the letter. "Without transparency and clear growth paths for employees, these leadership decisions have disproportionately failed and continue to fail people of color at The Wing." While the letter does not explicitly state the employees' demands, it says that 93 percent of the Wing's 72 current full-time employees have signed a petition, and are participating in a virtual walkout starting today. "We look forward to working together to rebuild The Wing and create a company, culture, and community that's equitable, profitable, and representative of the values and causes we claim to uplift."
Gelman's decision comes amid a growing number of resignations from high-profile white women executives in New York City: Man Repeller founder Leandra Medine announced yesterday that she would be stepping back from website, which had come under fire in recent days for publishing "tone-deaf" content, and Refinery 29 editor-in-chief Christene Barberich resigned earlier this week after current and former employees came forward about the racism they experienced working at the website.
This post has been updated with a statement from the Wing's current employees.