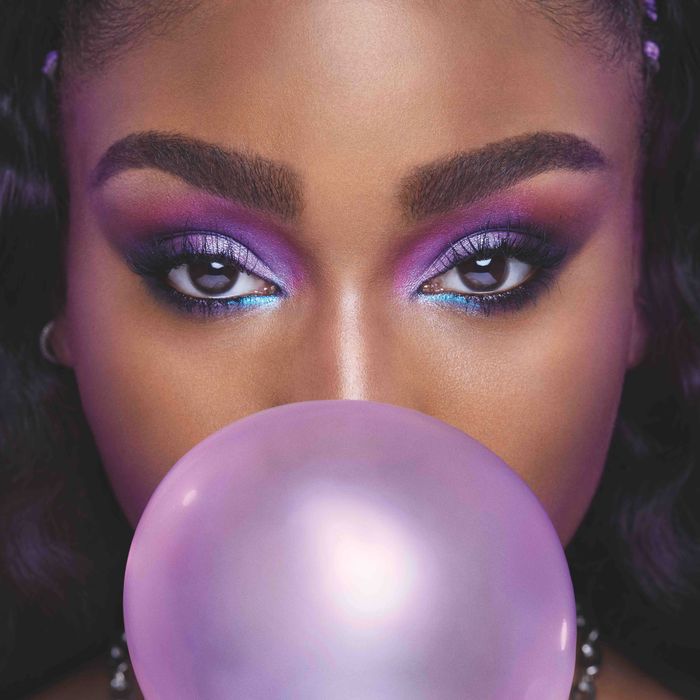 Normani.
Photo: Courtesy of Urban Decay
Last summer, Urban Decay introduced us to its Global Citizens, a quintet of spokespeople who challenge the status quo by "shaking things up and unsubscribing from 'typical' beauty standards." Today, three more boundary-pushing individuals joined the team: singer Normani, Riverdale actress Camila Mendes, and international pop superstar G.E.M.
"Urban Decay was founded on the idea that being authentic and different is beautiful," Wende Zomnir, founding brand partner, said in a release. "As the world fights for racial justice, it's more important than ever for us to champion self-expression, identity, and diversity. Our UD Global Citizens will add their voices and perspectives as we take actionable steps to amplify diverse voices." One such step in the right direction came earlier this month when L'Oréal, the brand's parent company, publicly released the breakdown of Black employees at its corporate and executive levels as a part of the grassroots Pull Up or Shut Up campaign. The campaign noted "work needs to be done," and in the meantime, UD's frosh Citizens are already planning to do much more than smizing.
"As a UD Global Citizen, I'm being given an additional platform to start real conversations. I want to amplify black stories to help dismantle systemic racism," Normani said in a release. "This includes everything from giving you resources and spotlighting black-owned businesses and leaders on UD social channels to sharing my perspective on beauty as a contributing editor to Urban Decay's new digital magazine."
"The fight for racial justice calls on every individual, every community, every business, and every industry to evaluate their role in systemic racism and take action against it," Mendes added. "Urban Decay has pledged to employ more Black models, creatives, and photographers and has donated to Black Lives Matter and Black Visions Collective. As a UD Global Citizen, I will help ensure the accountability of this pledge through their actions and mine."
In their new roles, the trio will be joining Lizzo, Ezra Miller, Joey King, Karol G, and CL, and supporting NAKED Ultraviolet, the newest version of the brand's cult-favorite shadow palette series. Considerably bolder than previous iterations, Ultraviolet is a nod to the brand's signature purple via 12 highly saturated metallics, mattes, and shimmers with a tinge of '90s nostalgia that will probably make you bust out the barrettes and watch "Motivation" for the millionth time.
Photo: Courtesy of Urban Decay