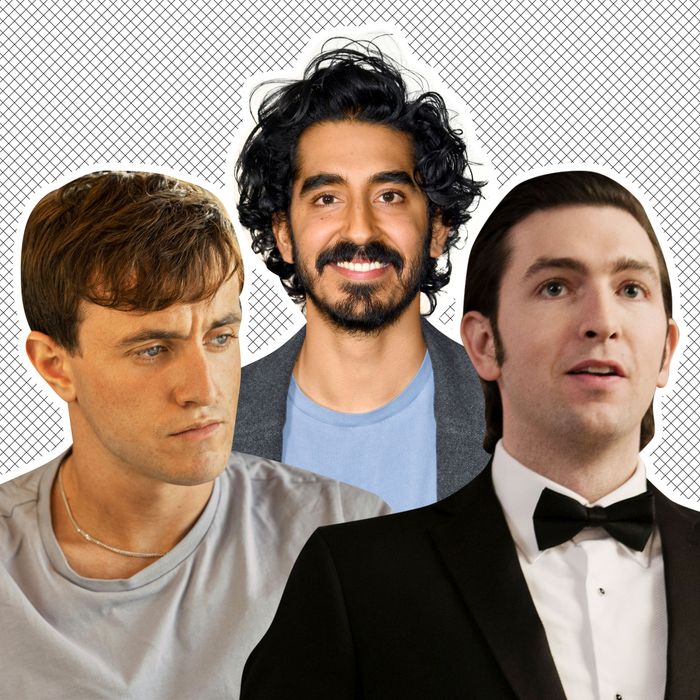 Good evening. I'd like to take a moment to say a few quick words. Today, July 28, the Emmy nominations were announced, and included a list of excellent nominees such as Tracee Ellis Ross (Black-ish), Don Cheadle (Black Monday), and Zendaya, for Euphoria, in her first nomination ever (she will be in the lead actress category alongside Sandra Oh, who is now on her 11th nomination). The nominations also include several of my most beloved husbands. I would like to congratulate them, and also congratulate myself for having such good taste.
First, congratulations to Dev Patel, who received a nomination for an episode of Modern Love in which he plays the lovelorn CEO of a dating app with so much tenderness and vulnerability that, for the first time in my life, I found myself attracted to a start-up founder.
Next, Connell from Normal People and his hot chain. Some of my colleagues didn't "get" Connell (played by Paul Mescal), but usually they were the ones who hadn't watched him on the show, crying, sweating, and having sex with a kind of desperate, profound passion that may have gotten the beloved indie singer Phoebe Bridgers to fly across the ocean to have brunch with him. Congratulations to him and to Phoebe Bridgers.
And last but not least, cheers to Cousin Greg, who is played by Nicholas Braun, and who was so awkward and weird in Succession that I sort of ignored him until he arrived at the Golden Globes in a perfectly tailored navy suit that brought out the bright blue of his eyes, and a smolder that could melt steel beams:
This year's nominations were more exciting across the board — a record number of Black actors, producers, and directors were nominated across all categories, with Black women dominating the category for lead actresses in a limited series or movie. Along with Zendaya, Insecure's Yvonne Orji nabbed her very first nomination in the supporting actress category. A great year for television in general, and the rapidly growing array of actors for whom I would leave a fiancé for as well.