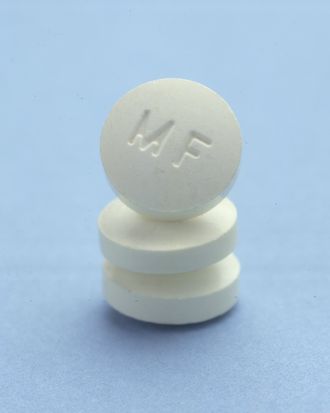 Photo: The LIFE Images Collection via G
On Monday, a federal judge in Maryland granted an injunction against a rule that required people seeking the abortion pill mifepristone during the COVID-19 pandemic to pick it up at a hospital, clinic, or medical office. The injunction will allow health-care providers throughout the U.S. to mail or otherwise deliver abortion pills to patients while the public-health emergency persists.
The Associated Press reports that U.S. District Judge Theodore Chuang wrote in his decision that the law's "in-person requirements" for patients seeking the pills pose a "substantial obstacle" that is likely unconstitutional given the social-distancing mandates of the ongoing crisis. "By causing certain patients to decide between forgoing or substantially delaying abortion care, or risking exposure to COVID-19 for themselves, their children, and family members, the In-Person Requirement presents a serious burden to many abortion patients," wrote Chuang, who emphasized that the limited time frame in which a medicated abortion is possible also factored into his judgment. (The pill can typically be taken up to 11 weeks after the first day of your last period, according to Planned Parenthood.) He also noted in the decision that federal regulators have waived the in-person requirement for many other drugs "for the specific purpose of protecting public health."
The challenge to the FDA rule began in may May, when the American College of Obstetricians and Gynecologists and other groups, represented by the American Civil Liberties Union, sued the Department of Health and Human Services and the Food and Drug Administration for its in-person requirement to obtain abortion pills, arguing it violated a patient's constitutional right to an abortion and the due process clause of the Fifth Amendment. The lawsuit asserted that mifepristone is the only medication out of 20,000 FDA-regulated drugs that patients must obtain in person at a health facility. The lawsuit also pointed out that the FDA's exceptional restriction on the drug has had "particularly severe implications for low-income people and people of color, who comprise a disproportionate share of impacted patients and who are already suffering and dying from COVID-19 at substantially higher rates."
About 4 million women in the U.S. have used mifepristone in combination with misoprostol to bring about a medicated abortion. This method accounted for 39 percent of all abortions in the country in 2017, according to the lawsuit.
Skye Perryman, chief legal officer of the ACOG, said that Monday's ruling "recognizes the hardship and undue burden that many women have faced obtaining essential health care during the COVID-19 pandemic."