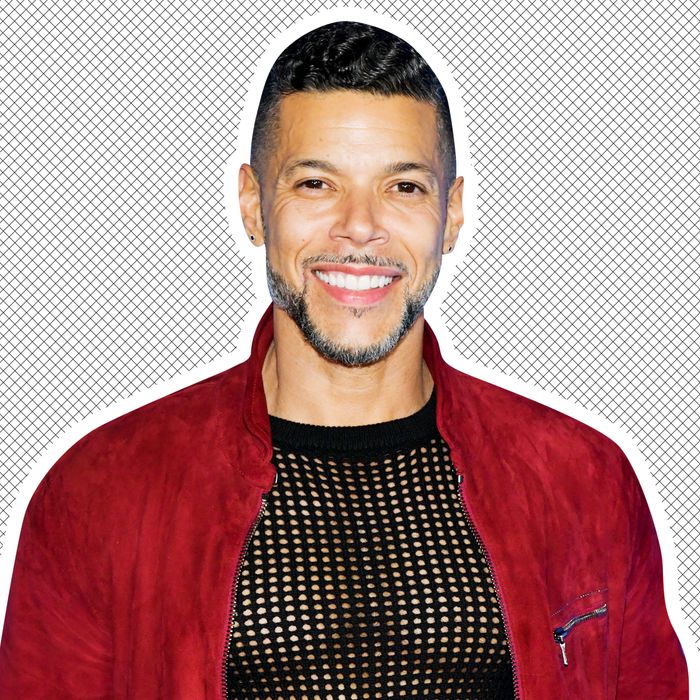 Pride Essentials asks our favorite LGBTQ+ artists to share the influences that have made them who they are today. 
In 1994, Wilson Cruz was cast as Rickie Vasquez in the cult-classic TV series My So-Called Life, a role that made him the first openly gay actor to play a gay character in a leading role in an American television series. In the years since, he's continued to focus on LGBTQ+ representation — most recently with Visible: Out on Television, a show he executive-produced with Wanda Sykes. He also serves on the national board of GLSEN, which works to make every school across the country and every district a safe space for LGBTQ+ students.
Here, he speaks with the Cut about the books, music, and movies that have influenced him.
Torch Song Trilogy and Paris is Burning
I was a teenager in the '80s and the '90s, so it wasn't like there was the internet to guide me to a great list of films — I remember having to really seek it out. For me, in 1987, the very first film that I remember watching and going, Oh, this is speaking directly to me was Harvey Fierstein's Torch Song Trilogy. In it, he performs a monologue in which he says to his mother all of the ways in which he had to become self-reliant because he was prepared to be disowned by his entire family. I understood that on such a primal level.
Aside from that, Paris Is Burning was incredibly influential to me because it spoke directly to me — not only my queerness but as a person of color. Longtime Companion is another because we were living during the AIDS epidemic. And then there was a small independent film that was big with people of color, especially queer people with color, called Looking for Langston that I was obsessed with.
Pray Tell
I think Billy Porter's Pray Tell in Pose is one of the most revolutionary characters we've ever seen on television. Billy's been a friend of mine for 23 years, so I've been on his journey and he's been on my journey. It gives me great pleasure to see what's happening with him.
James Baldwin
The books for me growing up that were revolutionary — that literally changed the way I saw myself and saw my place in the movement — were two books by James Baldwin: Giovanni's Room and Another Country. It's like there was my life before Giovanni's Room and there was my life after Giovanni's Room. It was the first time I experienced in literature or in art the beauty of same-sex love — the way he described it, the intimacy of it, the beauty. But it was also tainted by this overarching theme about shame and the destruction that shame can cause in your life. It was a big wake-up call for me. Those are from when I was a kid, but there are a few other books that I read later on that I wish had been around when I was a kid, as a Latino LGBT person: One was Charles Rice Gonzalez's book called Chulito, and the other was Daisy Hernandez's book called A Cup of Water Under My Bed, which I feel is mandatory for any queer Latinx person out there. I also just want to mention the novel and also the musical Kiss of the Spider Woman. I think that was a seminal piece of literature and art that we should all be familiar with.
K.D. Lang and Billy Strayhorn
The first CD I ever bought, because CDs had just been invented, was k.d. lang's Ingénue, which is amazing. But I think some homework for some people would be Billy Strayhorn, who was Duke Ellington's professional partner. He wrote a song called "Lush Life," which is a classic — every person, but especially every queer person of color, should be familiar with that song. Freddie Mercury helped me understand how ferocious I should allow myself to be. Discovering his music was invigorating for me. Also, Boy George had this album called Colour by Numbers — when I was a kid, I would put that on every day and I'd sing at the top of my lungs. There was a song called Victims that spoke to me directly.