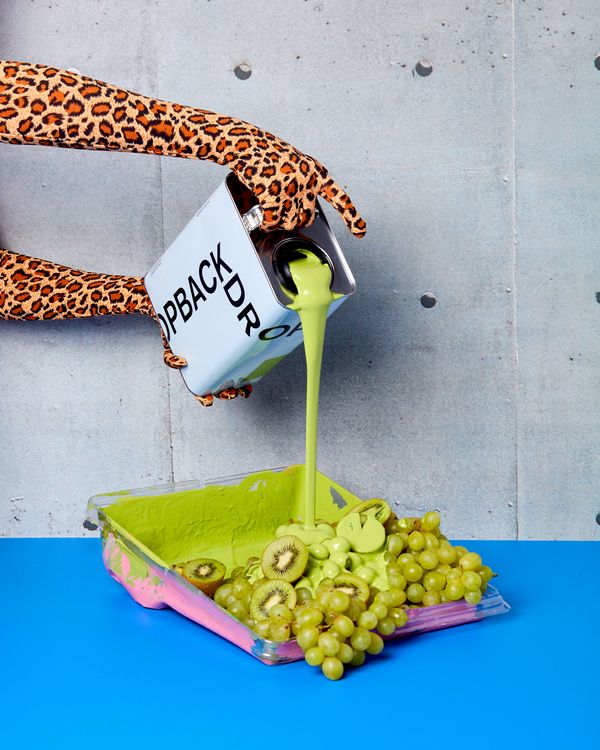 Photo: Courtesy of Coming Soon
I have bubblegum-pink walls in my apartment and can proudly verify the joy that color brings to my life. If you're itching for some change, might I suggest painting your home a candy color too?
Paint brand Backdrop and New York design store Coming Soon have collaborated on a limited-edition palette of three vibrant paint colors: Barragán-Cito, a poppy pink inspired by Mexican architect Luis Barragán's work; Blue is the Coolest Color, a nod to the cerulean interiors found in Italy; and Pretty Ugly, a bold olive green to round out the selection. One of them is sure to speak to your soul.
Backdrop and Coming Soon both believe that paint is a central element of design that's equal parts artistic expression and function. Even the cans are a objets d'art — meant to be displayed, collected, and upcycled as vases, bookends, or in whatever manner you feel inspired. And what's a new collab without merch? Each paint is accompanied by a T-shirt with the name of the color slapped on the back.
The paint gallons are sold for $65 each, and the T-shirts are $30. Find them at backdrophome.com, comingsoonnewyork.com, and at Coming Soon's New York location (37 Orchard St., New York, NY 10002) for pickup or appointment only.