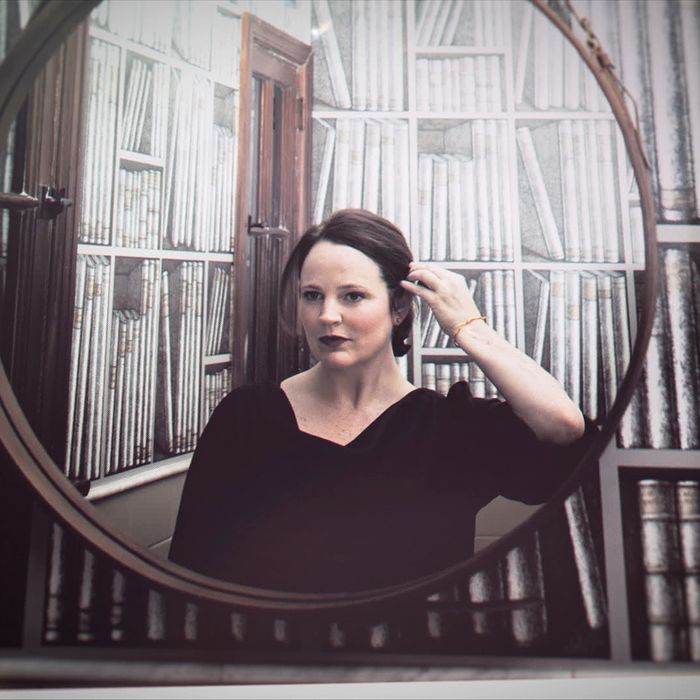 I was a bit wary when I first watched the trailer for the HBO docuseries I'll Be Gone in the Dark. The limited series is about the late true-crime writer Michelle McNamara's investigation into the person she called the Golden State Killer, the man responsible for 13 murders and nearly 50 rapes in California in the '70s and '80s (this search is also the subject of her posthumous book). At least for me, the sheer amount of true-crime shows — especially those that focus on horrific crimes against women — have become exhausting. This series, though, focuses not on Joseph DeAngelo, who recently pleaded guilty to multiple charges of murder, but on Michelle McNamara and her determination to seek justice.
For Liz Garbus, the series's director, McNamara herself is what makes the series feel different: "It's Michelle's voice as a writer and her depiction of the survivors and their resilience." Garbus's previous work includes critically acclaimed films like What Happened, Miss Simone?, a documentary about the legendary Nina Simone, and The Fourth Estate, a series exploring the New York Times in the Trump era. Under her watchful eye, she transforms what could have simply been a standard true-crime story about the search for a serial killer and rapist into McNamara's own dogged pursuit and obsession with the case. I'll Be Gone also delves into McNamara's personal life, including her anxieties about writing and marriage to comedian Patton Oswalt, with whom she raised their beloved daughter, Alice.
Getting the series's tone right was very important to Garbus. "When I first took on this project, we didn't know anything about Joseph DeAngelo," she says of the former police officer who was arrested two months after the book's release. "It was still an unsolved case. And I thought it was great to continue Michelle's legacy toward getting this case the attention it needed."
The show, made with Oswalt's help, feels refreshing because it seems to flip the whole true-crime narrative on its head. This is not a show about a killer; it's a show about a woman determined to figure out the identity of a killer and seek justice for his victims. That comes across in the way that Garbus has structured the show — it's told through McNamara's own words (as voiced by the actor Amy Ryan), and through documents and videos, as she initially discovers the case on an online forum and becomes increasingly fascinated.
Notable in a genre where women are frequently the objects of violence rather than the subjects of their own stories, this true-crime narrative is a distinctly female-centered one, with observations on gender and trauma. "It was a female voice at the center driving the storytelling," Garbus says. "I think for us also, with the cinematography and the way that we chose to shoot the scenes, it was very important to not take that killer's perspective on a woman and really center the storytelling in the survivor's point of view. These were conscious choices that we made."
While what Garbus describes above seems almost too simple, it's something that is rare enough in a true-crime narrative that it feels almost shocking to witness. I'll Be Gone in the Dark's point of view is its subject. It's somehow both a fascinating dive into one woman's psyche and an inquisition of a genre as a whole.