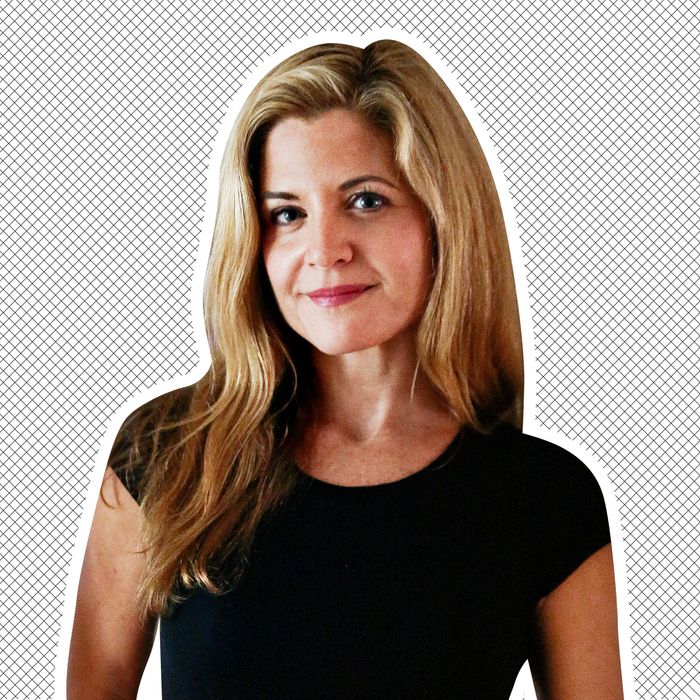 In 2016, Glennon Doyle was one of the world's most famous Christian mommy bloggers, with about a million social-media followers, and was married to former model Craig Melton. While she was in Chicago promoting her second best-selling memoir, Love Warrior, she spotted U.S. soccer superstar Abby Wambach, whom she would soon go on to marry. That relationship became the subject of her third best-selling memoir, Untamed. Today, she and Wambach run Together Rising, an all-women-led nonprofit organization that supports families and children in crisis. Below, she speaks with the Cut about the texts, music, and mentors that have influenced her.
Nanette
I mean, I'm just a big nerd. I watch tons of trash TV, but when it comes to movies, I only watch documentaries. It's kind of weird. So I guess the most recent one — as a writer and a speaker and just a liver of experience — is Nanette. That just freaking blew me and my whole family away. We actually watched with our kids, too. I have the books and movies that have shaped what I know, like informative nonfiction, but in terms of this feeling like, Oh, I get it, Nanette was huge for me. She's just doing something so brand new.
Adrienne Rich
Adrienne Rich's [poetry collection] Diving into the Wreck. I just remember reading Adrienne Rich and being like, Oh there is something that she is that I am, too. And that had to do with sexuality, but also politics and death of connection and rejection of power — just all of it tied together. It's when I started understanding that being a lesbian isn't just about bodies. It's something that has to do with every other aspect of how you live your life, too. So I just remember reading Adrienne Rich and almost being jealous that she got to be who she was out loud, and jealous of that kind of courage — because this is way before I came out. I just think that right now, some of the best things I'm learning about gay activism is from Black activism. And I've been thinking about all the intersections there, how the Black community of activists has always shown up for the gay community, and how sometimes I feel like the best thing I can do as an activist is listen and follow directions from my most treasured Back activist friends — in particular Black trans women. So I'm rereading Stonewall and learning more about that and getting language about [how] riots get shit done.
Indigo Girls
So how do I possibly express my passion here? For every single day of my life since I started getting sober when I was 25, I have listened to the Indigo Girls — they are my idols. When I told my ex-husband that I was in love with Abby, it was a doozy of a day, and now one of our family jokes is that the second or third thing he said when he looked at me was, "Oh, my God! Is this what all the Indigo Girls has been all about?" And I looked at it him and was like, "Holy shit, maybe!" When I was getting sober, I felt like I couldn't feel my feelings. I think that's why I stayed drunk for so long — I just felt like if I actually felt the depths of the black hole of my feelings, that it would kill me. But I knew I was going to have to get used to that. So I started practicing — this is going to sound ridiculous — and I would lay in bed and play one Indigo Girls song because they have this ability to make me feel so deeply. But then I could turn it off after the song was over. So I practiced feeling through Amy and Emily's music, and they have just been a touchstone for me every single day since then. It's almost like a freaking religion for me. And I think that it's because I knew that they were singing about something that I also was and would come into. But also not just about sexuality, but about their activism and about their writing and art. They're definitely the most formative musicians of my entire life. And then when I was coming out and all the churches were writing horrible things about me, I would just listen to "Let It Ring" by Amy Ray over and over again like a crazy person. That helped me get through, and it's a love that Abby brought to our marriage, too. I wouldn't say she is equally obsessed — I'd say she's more normally obsessed with them. When their last album, Look Long, came out, Emily sent it to us on our anniversary. We got to just sit at the kitchen table and just listen to it from the first word to the last. Yeah, so they're just really special to me.
Abby Wambach
Truly, one of my mentors in life and in this space is Abby. I feel really lucky that I live with her. We have interesting conversations because I came to this with guns blazing — like no shame and just out there. And we've had some conversations where I've said, "I just don't get it. Like, who cares? What's the shame?" And she's said, "Honey, just remember that the reason you feel no shame is because there have been generations of people — of LGBTQ activists — that have come before you that have created this ability for you to be so beautifully out and proud in all of this." And she was one of the only out women athletes so long ago. She tells me stories about being in college or her early pro career when people were screaming at her. This whole crowd would just scream, "Dyke! Dyke!" Like just stuff that is unreal, and so I have so much respect for how she's walked through all of it and handled all of it. And I think it's so cool that I get to have her as a mentor in this space.