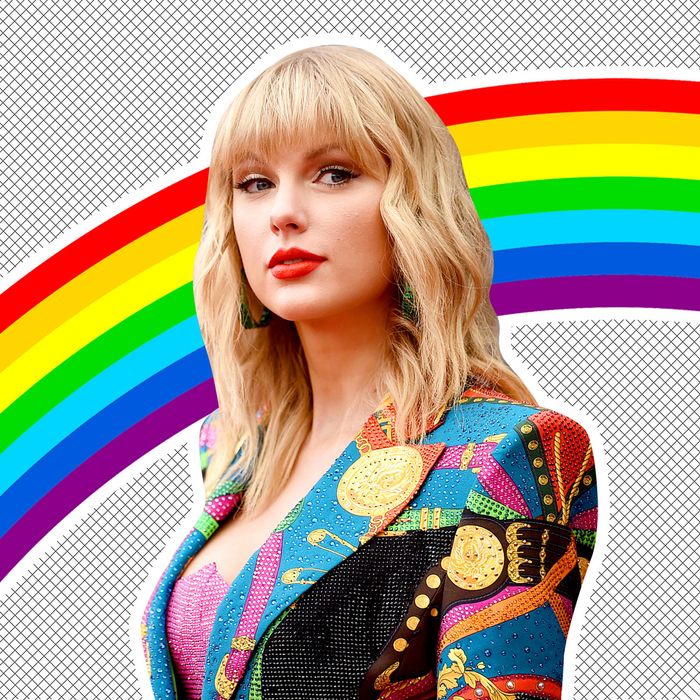 I wouldn't call myself a big Taylor Swift fan, but I'll admit that Folklore, the album she released today, had me gently weeping over my peanut-butter toast this morning. A few tracks on it really stand out, none of them more than the triptych that is "Cardigan," "Illicit Affairs," and "Betty," which Swift has said is a collection of songs exploring a "Teenage Love Triangle" from three people's perspectives at different times in their lives:
By that logic "Betty," track 14, is purportedly exploring this triangle from the perspective of James, the song's protagonist, but many fans — and this writer — feel quite sure that this song is really told from Swift's own perspective and is clearly about two women falling in love:
Over at Vulture, Madison Malone-Kircher has written an in-depth, airtight argument that "Betty" is in fact a very queer song, positing that the track may be a hint about the long-standing speculation surrounding Swift's sexuality (as well as those rumors that she might have at one point been more than friends with Karlie Kloss). Her investigation is too rigorous for me to summarize here, but believe me when I say it is utterly convincing.
Swift has released a letter on Twitter explaining the fictional thread that runs through Folklore, writing that she found herself "not only writing my own stories, but also writing about or from the perspective of people I've never met, people I've known, or those I wish I hadn't." But I don't buy it for a second.