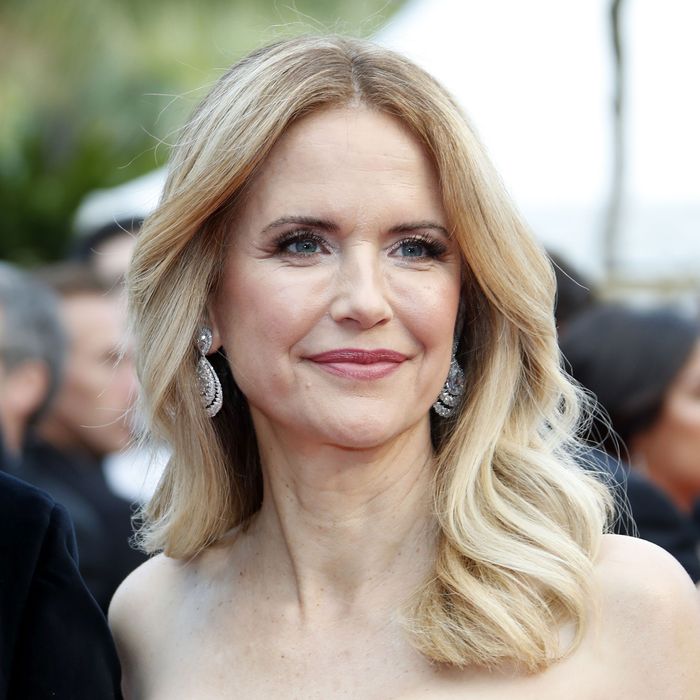 Kelly Preston.
Photo: Franco Robichon/EPA-EFE/Shutterstock
Actress Kelly Preston died on Sunday at the age of 57 following a two-year battle with breast cancer. She is survived by her husband and fellow actor, John Travolta, 66, and their children Ella, 20, and Benjamin, 9. Another son, named Jett, died in 2009 at the age of 16.
A representative for Preston's family told People, "Choosing to keep her fight private, she had been undergoing medical treatment for some time, supported by her closest family and friends." The rep went on to describe Preston as "a bright, beautiful, and loving soul who cared deeply about others and who brought life to everything she touched." Preston's family underscored their desire for privacy at this time.
Preston, born on October 13, 1962 in Honolulu, acted in more than 60 movies and TV shows over the course of her career and is best known for roles in films such as Jerry Maguire (1996), Space Camp (1986) and Twins (1988). Her last film role was depicting Victoria Gotti for the 2018 film Gotti in which Travolta played her husband, the notorious mob boss John Gotti.
Early Monday morning Travolta posted a tribute to Preston on Instagram, writing, "She fought a courageous fight with the love and support of so many … Kelly's love and life will always be remembered." Travolta and Preston were married 28 years, and the two exchanged anniversary messages on social media in September to celebrate their enduring union. Preston wrote, "To my dearest Johnny, the most wonderful man I know. You have given me hope when I have felt lost, loved m patiently and unconditionally … I love you forever and completely." The two met while working on the 1989 film The Experts.
Friends and colleagues have been expressing their condolences and memories of Preston on social media.