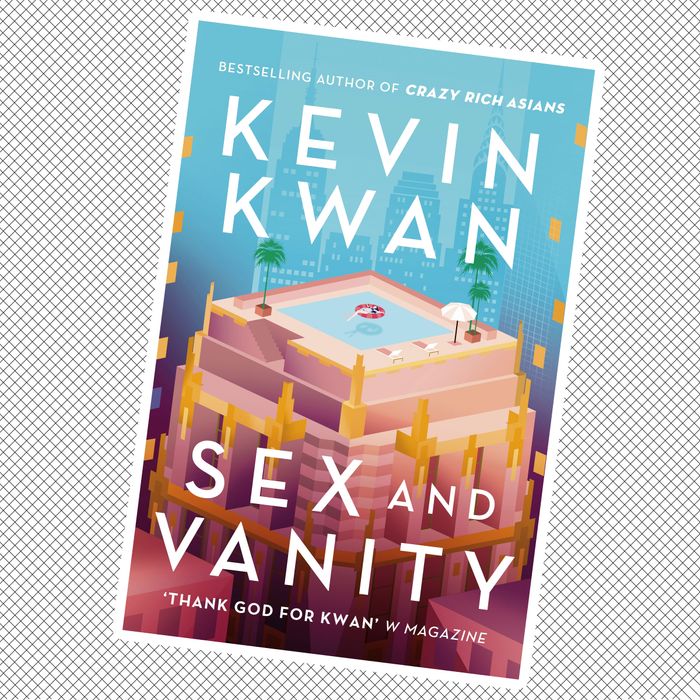 Kevin Kwan is responsible for introducing many Westerners to a universe hitherto unknown to them: the modern Asian upper-crust and their mind-boggling wealth. His 2013 debut novel Crazy Rich Asians (which also spawned a few sequels and a 2018 film adaptation) was inspired by Kwan's own childhood growing up among Singapore's one percent, and follows a middle-class Chinese-American woman meeting her boyfriend's rich Singaporean family for the first time. On its face, the story is a zippy beach read, but Kwan engages with serious subject matter (racism, identity, and deep-rooted Asian classism) all while thoroughly lampooning the extravagance of the ultrarich.
Kwan's latest book, Sex and Vanity, released last month (and already acquired for a film adaptation) takes place in a similar milieu: everyone is still super rich, many of them are still Asian, and Kwan is still parodying them. But this time, he takes special aim at Americans — WASPs, tech billionaires, and New York socialites. The story begins at a profligate destination wedding in Capri, and what proceeds is basically Kwan's version of A Room With a View. But instead of Helena Bonham-Carter, our heroine is Lucie Tang Churchill, a mixed-race Chinese-American girl who grew up in a humble seven-room apartment at 999 Park Avenue, and is being chaperoned to the wedding by her cousin, Charlotte Churchill, a 40-something "produce editor" at a food magazine called Amuse Bouche. Charlotte — who at first appears well-meaning and protective of her "exotic" cousin — possesses a veiled racism that turns out to be shared by most of the white side of Lucie's family.
In Capri, Lucie falls for George Zao, an aloof Chinese princeling and champion surfer who is studying sustainable design at Berkeley (and will hopefully be played by Manny Jacinto in the movie). George and Lucie have a steamy public hookup that ends in disaster when it's caught on drone video and almost released to TMZ. When Charlotte finds out, she's scandalized, reacting with racist condescension. "I can understand it. After all, [George] is Chinese. I mean, it's in your blood, your recessive genes … No matter how or where you've been brought up, you would be predisposed to someone like him." Lucie leaves without saying good-bye to George, and heads back home to get on with her life.
The book fast forwards several years to New York, where Lucie is set to marry Cecil Pike, an "Armie Hammer Handsome" billionaire and Instagram-obsessed nightmare who forces her to wear a ring "the size of a rhino's testicle." The fact that his wealth only dates back one generation, to his father's Texas oil fields, makes him deeply insecure around the WASP side of Lucie's family, whose ancestors literally arrived on the Mayflower. The couple is all set to get married in Abu Dhabi, until George reenters Lucie's world and she starts to get cold feet.
It's not always easy to sympathize with the book's most grounded character, Lucie — whose wealth is not only alienating, but whose monologues about microaggressions and racism lay the groundwork for little more than her dumping her rich white boyfriend for her rich Chinese boyfriend. In spite of that, the book still packs a satirical punch, finding its stride when it begins critiquing dusty WASP culture, cretinous social climbers, and satirizing the well-heeled members of the Dorset Yacht Club and their ilk. As well as the Churchills and Cecil, we have characters like Auden Beebe, an Amherst dropout who started a chain of appropriative puppy yoga studios in the Hamptons ("The Preppie Guru Lounge") and courts women with Pablo Neruda poems, as well as the vulgar Baron Mordecai von Ephrussi, who only conceals his racism when it serves him socially.
The best part is that like all of Kwan's work, Sex and Vanity also functions as a vacation read — it's funny, there are ridiculous, steamy sex scenes, and part of the book takes place at a luxurious destination wedding. It's the kind of thing you can take to whatever beach substitute you're working with right now (the bedroom with the most sun, or a patch of asphalt at the nearest park) and escape for a little while.