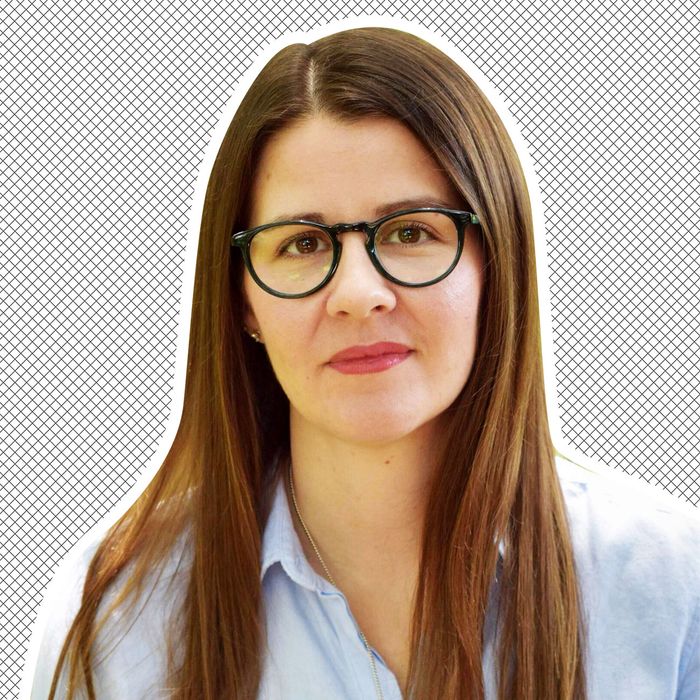 Photo: Maria Jones/Courtesy of Kristen Arnett
If you aren't reading Kristen Arnett in any capacity — her fiction, her essays, even her tweets — you should probably change that immediately. Her lesbian taxidermy novel, Mostly Dead Things, came out in 2019 to glowing reviews. Her essays and fiction have been featured on Lit Hub, The Rumpus, Catapult, and many other outlets. While she's currently working on a new novel, you can tide yourself over with her most recent short story, about lesbians and parrots, published in Oprah Magazine this April. As in her other fiction, her home state of Florida plays a crucial role in the story; local organizations like the Zebra Coalition, which provides services to LGBTQ+ youth, are hugely important to her.
Here, she shares some of the books, television shows and movies that helped her come into her identity.
Buffy the Vampire Slayer
A huge one for me was Buffy. That was something that I watched that I wasn't supposed to. It's one of the first shows where not only was a gay character on it but also it's this idea of discovering who you are and then being empowered by it. Buffy has this secret identity that people can't know about, but it's something that makes her really special.
The Baby-Sitters Club Books
The Baby-Sitters Club books were extremely queer for me. They were my genesis into considering [my own work], because I would read those books and then I would think about them a lot. And then I would think about what it would be like to have more stories — make them more queer, more interesting. Obviously, I wasn't thinking at the time about making them more queer. I was like, Oh, like, what if they kissed in it?
Drop Dead Gorgeous
I love the movie Drop Dead Gorgeous. It was an extremely queer root for me. It's all these women in a pageant together, having like these different kinds of experiences. That movie is almost all women, and the movie was extremely gay to me. It was also a movie I watched and didn't understand that I liked it because I thought it was so gay. I love that they're having a dynamic where I just want them to make out at any moment.
The Breeders
I was really obsessed with grungy girl-band stuff. So I loved, loved, loved the Breeders. I loved watching the music video for "Last Splash." I loved watching it and I couldn't figure out why. And I was like, Oh, it's because of Kim Deal with her twin sister, and they just look super-hot the whole time playing instruments.
When I was growing up, people were all listening to grunge alternative, and I always liked music like that. I started listening to Sleater-Kinney, and I was leaning into more punk stuff, too. I was at a show, and that was before I was out-out but when I was coming out. The lead singer was a very butch lesbian. Everybody was in the pit, kicking around, and this butch woman got her front tooth kicked the fuck out of her head and then, like, came out and then just started making out with her girlfriend. This is like one of the hottest things I've ever seen. And I liked it because it's just the messiness that I associate with queerness.
Dorothy Allison
The book that made me want to be a writer was Dorothy Allison's Bastard Out of Carolina. Dorothy is obviously hella gay, but it's not explicitly a queer book. But it was the first time I read a character where it was how I wanted to write, because that book is so about place. [The main character] Bone's a tomboy, she felt queer to me without Dorothy ever having to say anything about her being queer. That was a book that not only made me want to write, but it showed me the kind of writing that I wanted to do, which felt so significant to me.
Dorothy Allison, as a writer, specifically, I feel like that's so tied into who I am as a person. Watching her write the kind of stuff that I thought about all the time was so incredible to me. She writes about this very explicit kind of queerness, especially her essay work. She doesn't shy away from the body. For me, so much of my queerness is tied up in how I try and express it even through work or trying to channel it out because it's so hard for me, a lot of the time, to think about how to express feelings. She's been a huge influence as a queer woman but also just as a queer writer.