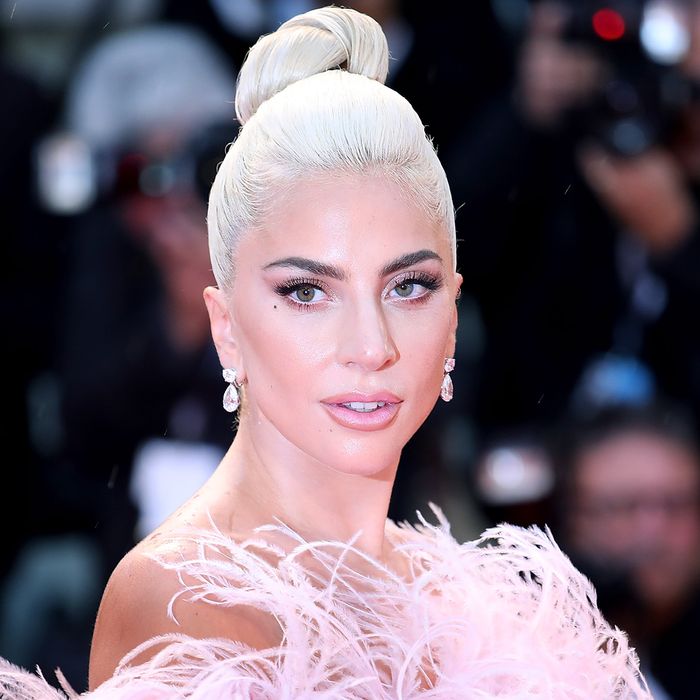 Lady Gaga in Valentino couture.
Photo: Maria Moratti/Contigo/Getty Images
What does Lady Gaga smell like? Probably liquid eyeliner and a Valentino fragrance few have yet to sniff. Today the fashion house announced that Mother Monster will be the face of its newest perfume, Voce Viva.
Devised by creative director Pierpaolo Piccioli in conjunction with the Valentino Beauty team, Voce Viva is meant to express the maison's values of inclusivity and individuality while celebrating "one of women's most intimate senses," which, most likely, means their voice. Lady Gaga, though, undoubtedly means "freedom, self-consciousness, and pure heart," according to Piccioli.
"Her participation in this campaign elevates the symbolic power of the project to the highest level. She is the icon of a generation," he said in a statement about the Oscar-, Grammy-, BAFTA-, and Golden Globe–winning artist. "Her message of freedom, passion for art, self-consciousness, and equality is the same our Valentino community stands for. I am so proud for having her in."
So far, absolutely nothing else is known about the perfume other than it's Italian, though one can safely assume the campaign imagery will be top-notch, considering Gaga is an expert hand model. Will the bottle be studded and spiky? Will the scent get its own Gaga jingle? Everything, including what it smells like, will be revealed come September, when Voce Viva launches worldwide.