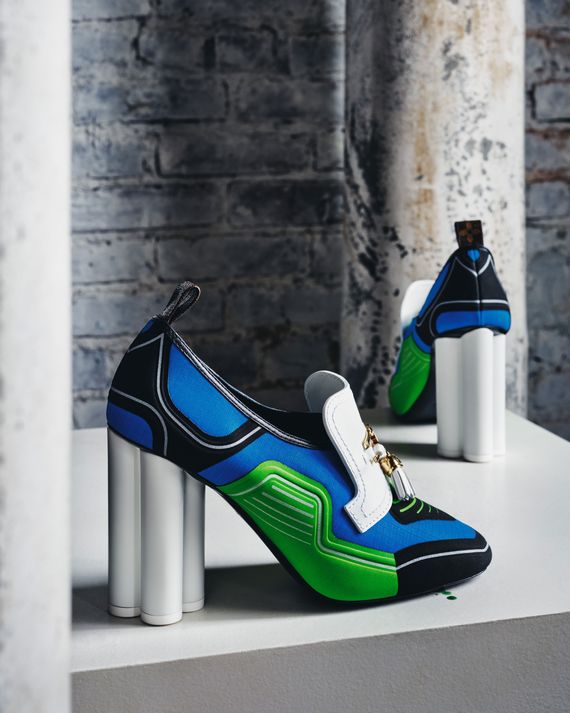 When Louis Vuitton designer Nicolas Ghesquière sent these pumps down the brand's spring 2020 runway in October of last year, he was looking backward as well as ahead in time. The collection made references to Belle Époque–era Paris, when advances in technology and art produced a sense of enlightenment, elegance, and optimism, and combined them with a more current view of the future. The clothes and accessories were colorful, smart, and full of energy. It felt like something to look forward to.
Of course, Ghesquière had no idea what was to come in 2020. And now, in the middle of a global pandemic, we might look back on this collection with the same nostalgic longing as Parisians did of the Belle Époque. Take these high heels, for example — part sneaker, part classic loafer; part robot, part sculpture. There aren't many places for one to wear them today, but they stand as a sort of souvenir for a shiny, fantastical moment in time when going anywhere seemed possible.
Louis Vuitton's "Swift Loafer" heel is available here.