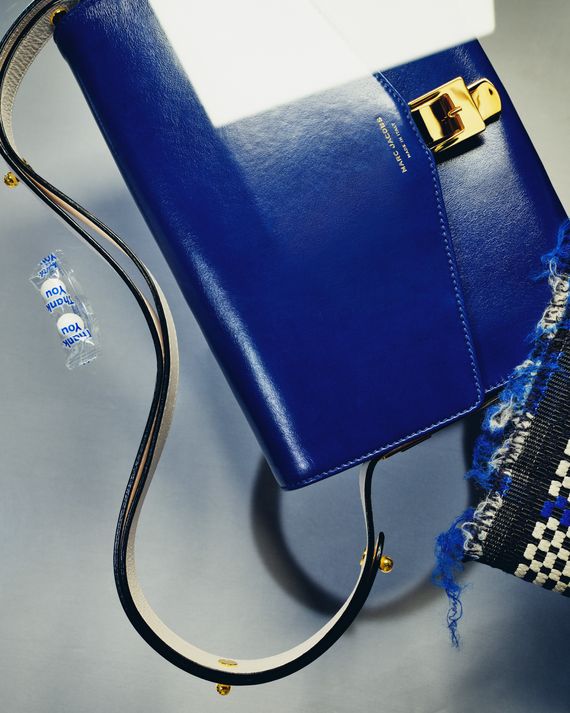 Marc Jacobs's spring 2020 show last year was a burst of color and joy. Cass Elliot from the Mamas and the Papas sang "Dream a Little Dream of Me" as models in energetic floral-print suits, big hats, and voluminous dresses filled the otherwise empty Park Avenue Armory. The experience was spirited enough to leave even the most uptight showgoer feeling alive again after a long week of events. In her review, Cathy Horyn called it "a positive expression of how not only to dress in 2020 but also how to be."
Jacobs was nostalgic for a time gone by, but also optimistic about the future. The collection nodded to past personalities with pieces like the Memo Bag (above), which has the hard-edged style of something your uptown grandma might have carried. But with a fresh blue color and a gold buckle clasp, he rendered it new and youthful again.
The world may have undergone a dramatic shift in the past year (and Jacobs may have decided not to show this fall), but the idea of wanting to keep the past alive has proven to be timeless. If you're feeling blue, diving into the collection again might cheer you up.
Take a closer look at the collection, here.