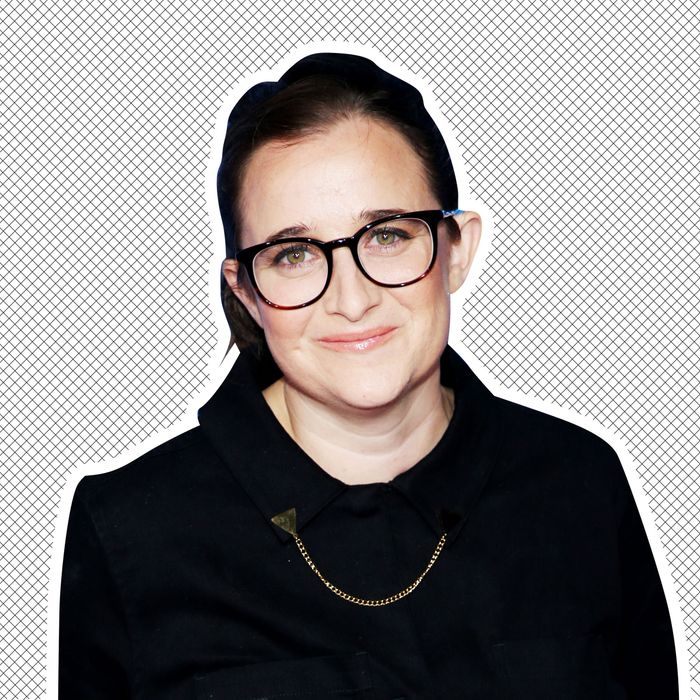 With The L Word: Generation Q, Marja-Lewis Ryan got to shock her audience twice: First by bringing back pivotal characters, like Tina Kennard, and second by ending on a "Who will Sophie choose?" cliffhanger, which she fought for because that "little gay girl inside of her" just wanted her own rom-com. Ryan, who's working on the second season of the show, tells the Cut what books, movies, and mentors helped her learn about her queer history.
Home for the Holidays
We know when someone made our thing. When I was a kid, I didn't know I was gay, but I would consume content with a very distinct something about it, even though I didn't know the person who made it was gay and there was nothing gay about the content.
The movie that comes to mind that fits that description is Home for the Holidays. It is literally the best movie in the world. I love kitchen-sink dramas. And there is a queer character in it — Robert Downey Jr. plays a gay guy. But that's not what drew me to it. Jodie Foster made it. I was 10 watching that movie — I don't know who Jodie Foster is, I don't know that I'm gay, I don't know anything, but I broke the tape on that movie. I watched it over and over again.
Stone Butch Blues and Boots of Leather, Slippers of Gold
I was given Stone Butch Blues when I was 23. I came out when I was 16 and I had a girlfriend in high school. So I was sort of early. But I got schooled by a woman that I dated in my early 20s. She was about to be 30. I thought she was a grown-up, and I thought we were getting married. She gave me a stack of books, but Stone Butch Blues was the one that affected me most. I'd never read a character like that before.
It was in my 20s that I came up with the analogy that being queer is like being adopted where your biological family doesn't know the history of your people. It's up to you to find the history, and it's not taught in schools; you actually have to go find it. And when I read Stone Butch Blues, I was like, Is this real? I knew that Leslie Feinberg was real, but I was like, Is this their story? I found this textbook Boots of Leather, Slippers of Gold — it's an oral history of queer women in Buffalo, New York, from like 1930 to 1980, which is where Stone Butch Blues takes place.
It is super-intersectional in terms of race and class. But primarily it talks about working-class women in the 1950s, and everything that is in Stone Butch Blues is totally real. It just changed my whole understanding of who we are and where I come from. I found the women who wrote the book, and I flew off to Buffalo to spend the weekend with these two women, one of whom is a librarian and the other is a women's-studies professor. They took me around Buffalo, and I got to go the spaces that Leslie introduced me to. It should be required reading for all the queers. Our ancestors ran their city like the way that the mafia ran theirs. That book really changed my life.
Women, by Chloe Caldwell
Whenever anybody is coming out, I give them a book called Women. It's a novella by Chloe Caldwell. I've shipped it to people. I love that book. I give it to everybody that's coming out.
Ilene Chaiken and Joey Soloway
Ilene Chaiken and Joey Soloway were the two people that I felt like were doing what I wanted to do. I was like, How do they run their own television shows? [Chaiken ran The L Word and Soloway ran Transparent.] How did this happen? It's crazy that I have had the opportunity to work with both of them in my career. They found me or I found them. I'm not sure how, but it's not lost on me. Those were the two people that I looked up to, and those are two people who made my career.