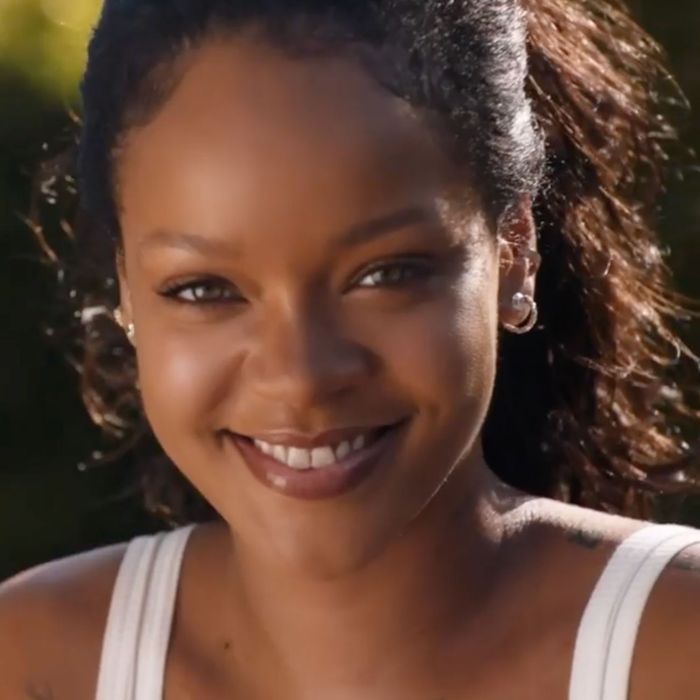 Photo: @fentyskin/Instagram
Rihanna posted a teaser video for her upcoming skin-care line, and it stars some of her dewiest friends at a very glowy poolside party.
Rihanna's most lustrous friends include A$AP Rocky, Paloma Elsesser, and Halima Aden. They hang out together on lawn chairs with poolside diamonds, glittery sunglasses, towel turbans, and glistening pores. Lil Nas X also flops into the water, fully dressed, with shoes on.
The new line will be for everyone, Rihanna emphasized on Twitter. "That's right baby … @FentySkin is for my fellas too! No matter who you are, you deserve to have great skin!" she tweeted.
Three of Rihanna's newest friends also appear at the end of the video. A set of elegant lavender-colored cylindrical products sits on the ground, dripping wet. You can meet the new additions to her inner circle starting July 31.