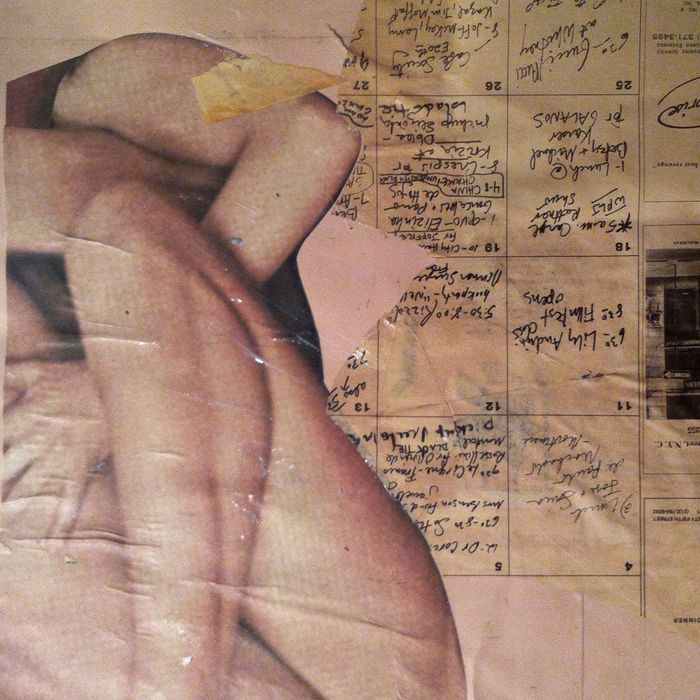 This week, a woman who's working full time while her unemployed husband takes care of their twin girls: 40, married, Queens.
DAY ONE
9:00 a.m. We all sleep late in our family. I'm married to a great guy, Tyler, and we have twin girls who are 10 years old. They're awesome kids, but we're all on the brink of serious COVID breakdowns. It's been a very, very, very stressful few months but Tyler and I still have an active sex life. Most of my friends don't believe me, but we manage to do it a few mornings a week and a few nights a week.
10:30 a.m. Tyler has no work coming in and I make about 30K a year as a social worker. He's a musician and there's nothing happening for him. He's trying to find work wherever he can but for now he's the primary caregiver. I work all day, giving therapy to clients over the phone or Zoom.
7:00 p.m. This is our worst part of the day. He's totally fried from the kids. I'm totally dead from work. It's the evening hours that I have to really manage my moods; I have to NOT say what I'm feeling, and not express myself. Because frankly I have nothing nice to say in those hours. It's just stress, but my stress is mean.
10:30 p.m. Tyler has a really big dick. I swear that's the only reason we still fuck so often. I feel him get hard as he gets into bed and cozies up to me and I immediately want him inside me. It's that simple.
DAY TWO
10:30 a.m. I am one of those people who wants my kids back in school no matter what, come September. It's totally unhealthy seeing them zonked out on their iPads all day; and my mental health and my marriage's health is depending on them reentering society.
3:00 p.m. I took a socially distanced walk with a friend. We are both so burned out. We can both laugh at ourselves but it's like we've both lost some inner glow. When will this nightmare end?
7:30 p.m. I have a really late night at work and as I lock myself in the bedroom, I hear my girls are still on their iPads and dinner is still not made, and the house is completely trashed. My blood boils.
8:30 p.m. I emerge from my bedroom and it's as bad as I imagined. I look at my husband — who is reading a book at the table, drinking a beer — and tell him that I'm going on a walk and everything better be in order when I'm back. I'm scary when I get like this, but I don't care.
DAY THREE
9:00 a.m. My husband is taking the girls to see his brother in Westchester today. Working with a quiet house is as good as a weekend in Paris at this point in my life. I'm so stressed. I know of someone giving massages under the radar and I text her. Up until now, I've been avoiding it, but I think if you're a full-time working mom right now, this can be considered essential care. She has a slot open at her house at 8 p.m. I say yes.
5:30 p.m. I barely look up from my computer other than to eat from a jar of peanut butter for breakfast, and open a large bag of gourmet potato chips (with a Diet Coke) for lunch. I ate a lot of fruit in between too, and water.  My husband has not checked in all day and I'm not mad about that.
7:00 p.m. Everyone comes home. I hug and kiss the girls, and my husband, and while I know he's anticipating a break from the kids, I breeze past him and say I have an appointment.  Before he can ask what it is, I'm out the door. I don't need to explain myself to anyone, I say to myself, with a smirk.
9:00 p.m. It was amazing. She took my temperature. We both wore masks. I feel fine about it.
10:30 p.m. My husband crawls into bed. His big dick rubs against me. I climb on top of him and ride him until I come.
DAY FOUR
9:00 a.m. Today is going to be horrible because I have to take care of my kids all day. My husband has a work gig that involves playing music, solo, for a movie soundtrack. The money isn't great but the motivation is. I'm all for it, even though this day is going to be a living hell. I love my girls. They are my life. But our fatigue is real. We have no plans of getting out of New York. Nowhere to go. No money to play with. It's a feeling of stuck-ness and helplessness that bleeds through every single day, including this one.
1:30 p.m. We decide to get deli sandwiches and eat in the park. This part of the day is really nice. No screens. No work. No dishes.
3:00 p.m. Back home. We decide to blast music and do a deep house clean. My girls get into it because of the music. The house takes three hours to clean properly, but it looks fabulous.
9:00 p.m. I fall asleep before my kids and before my husband is home. Two glasses of wine will do it to me every time.
DAY FIVE
8:30 p.m. It's like my body knows when it's time for morning sex. I wake up automatically and kinda rustle my husband up. We both have morning breath so no kissing, but I have him fuck me slowly while we're in a spooning position. We both come and I hop in the shower to start the day.
3:00 p.m. I hop on a Citibike and bike for an hour or so around the city. It's kind of annoying with a mask, but I'd never not wear one.
9:00 p.m. We're all watching a movie together, cuddled up like we used to when the kids were little, and I feel slightly okay with life.
DAY SIX
9:00 a.m. We are taking a day trip to New Jersey to visit one of my friends. She was about to leave her husband — because she was completely out of love with him, she said — and then COVID hit so I'm curious to see what's brewing over there. My girls aren't thrilled, but there is a swimming pool, so that's enough.
2:00 p.m. Jesus Christ my friend and her husband hate each other. The tension is so thick. I am almost positive there are things happening I don't know about. I can't figure it out and when I ask my friend — she seems unusually secretive. Marriage is so complicated; everyone has their secret struggles.
5:00 p.m. My husband and I try to deconstruct their marriage the whole way home, no doubt because it makes us feel better about ours.
DAY SEVEN
9:00 a.m. I want a day to do nothing so I implement a "do whatever you want day." I know that means my girls will be on their iPads for 24 hours but I'm choosing not to care. I want to lay in bed and watch TV.
2:30 p.m. My husband gets into bed with me and we have a quick, quiet fuck while the girls are in the other room. This sets me off into a nice, deep nap.
5:00 p.m. There's dinner to make and the house is a mess again. My husband is reading that damn book and I hate everyone. But I love them more.
Want to submit a sex diary? Email sexdiaries@nymag.com and tell us a little about yourself.