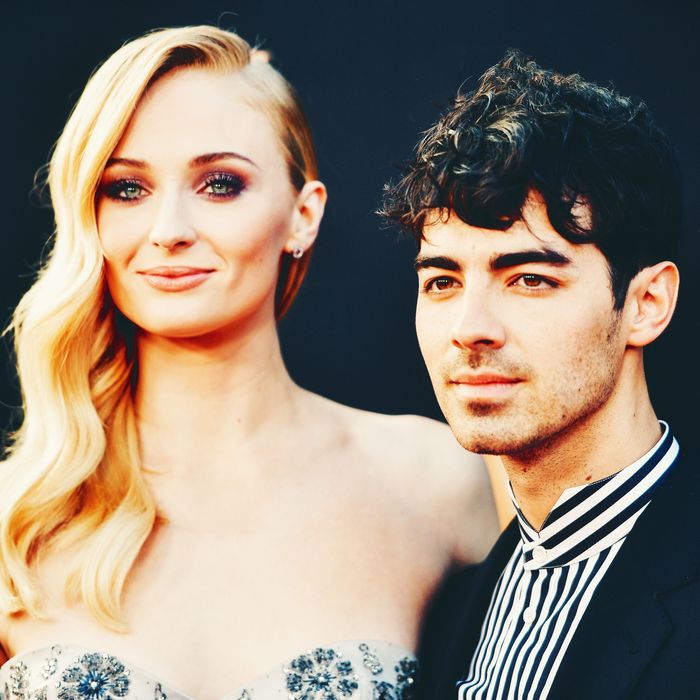 Photo: Matt Winkelmeyer/Getty Images
Sophie Turner and Joe Jonas's baby has been born, and though little information is forthcoming at this time, we at least know this: It's a girl!
On Monday, TMZ broke the news that the Game of Thrones star gave birth on July 22 at a hospital in Los Angeles. In fact, TMZ beat Jonas and Turner to the punch — the couple has yet to announce this new member of their family. No details have been shared, aside from the baby's name, which is Willa.
Turner's pregnancy was first reported in February, nearly a year after the couple eloped in a secret Vegas wedding livestreamed by Diplo. A source told JustJared, "The couple is keeping things very hush hush but their friends and family are super excited for them." Neither Turner nor Jonas ever officially commented on the pregnancy. In an April interview with Conan O'Brien, Turner remarked that she was enjoying her time in isolation with Jonas. "I'm an introvert," she explained, "a homebody. If I could stay at home all day, I would so this is great for me. I leave the house once a day anyway to walk my dogs and then that's it."
Like everyone else in the world, the two have made themselves scarce of late. The latest news about the couple's movements came lat month when they were seen shopping for baby supplies. A very-pregnant Turner was photographed strolling through Los Angeles last week.
Congrats to the couple! May you always find yourselves far away from Diplo's roving iPhone camera.