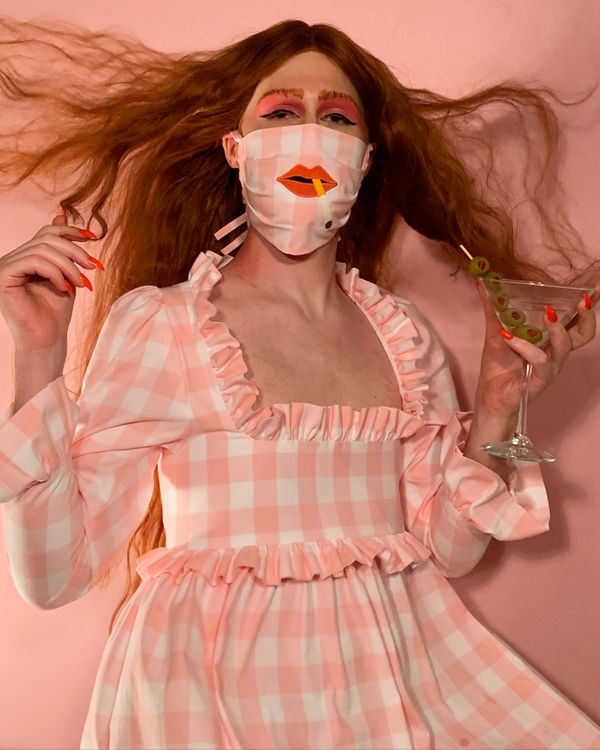 We've all (hopefully) been wearing face masks for many months now, but I still haven't gotten used to them being a part of my wardrobe. It makes sense; they're not a fashion accessory. I don't keep them in my closet, but rather by the front door where I won't forget them, along with my keys. But I also think it's because, despite my ever-growing face mask collection, I still haven't found one that I actually find stylish, or fun to wear in a fashion sense.
Todd Heim, who goes by the drag name Steak Diane, is here to help. With a background in sewing and tailoring — he recently collaborated with the handbag designer Susan Alexandra on her first ready-to-wear collection — he started making face masks in his New York apartment in early April, giving them out to friends and neighbors who needed them. His colorful, whimsical prints (including one that features a buff, shirtless cowboy) quickly gained a cult following, and his DMs started blowing up with requests. "I've been making masks nonstop," he told me recently, adding that he lost count around 500. "It's basically a full-time job!"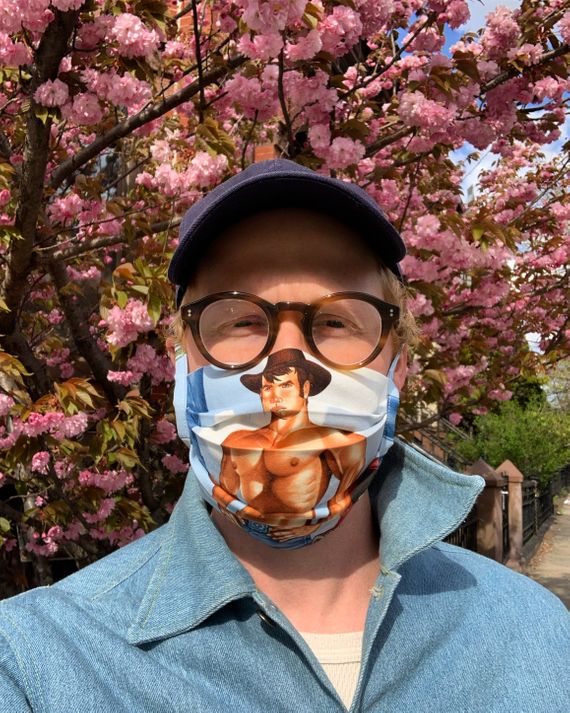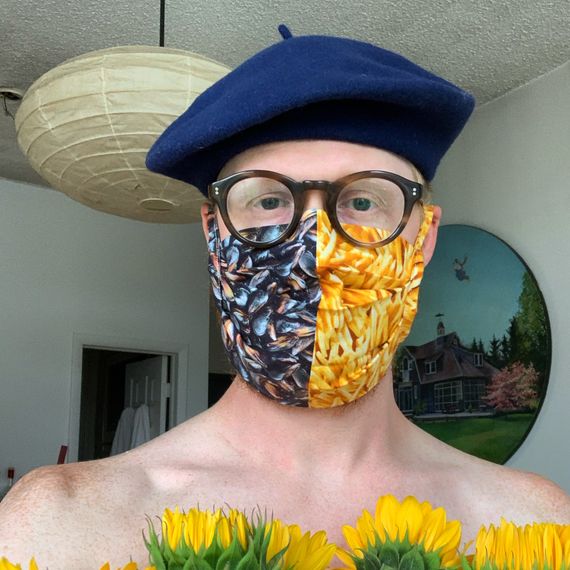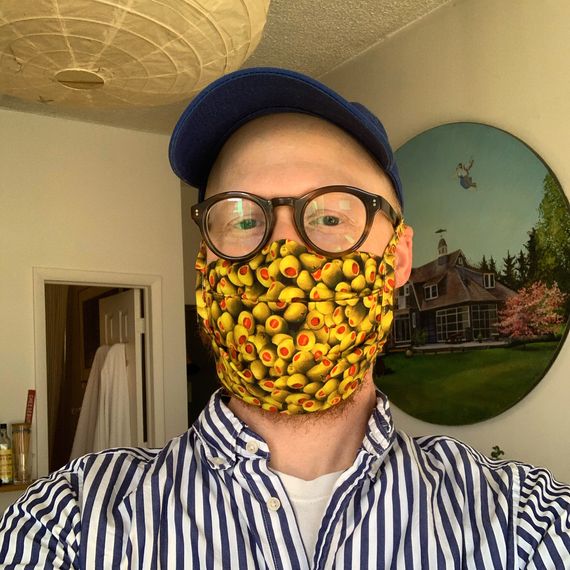 Last week, Heim launched an e-commerce site to start selling his masks more officially under the name Steak Diane. He's added even more fun prints including lobsters, peaches, and one that's half-mussels, half-french fries — or "moules-frites" — which he says goes well with a "socially distant orange wine." They're priced at $30 a pop, with 25 percent of proceeds going to the Sylvia Rivera Law Project. But for a little bit more money ($70) you can also buy an embroidered mask with lips drinking a martini, smoking a cigarette, or applying lipstick. "There's been so much pressure on all of us to deliver with our smize over these past few masked months, my hope is that these lip masks can alleviate some of that pressure," Heim explained. "Now your mask can say it's cocktail time — not just your eyes!"
You'll know a Steak Diane mask when you see one, whether it's at the park or at a protest. "I've just been choosing fabrics that make me smile," he said. "I think it's so boring when people say they hate wearing them — it's here, it's happening, just embrace it and have fun with it. It can be a chic accessory!"
In addition to face masks, Heim also plans to launch a series of placemats with appliquéd food on them. (He's thinking red gingham with an appliquéd full English breakfast, "can you imagine!?") He will also continue to donate a percentage of proceeds from everything he makes to a rotating roster of LGBTQ and BIPOC causes.
Shop Steak Diane's iconic face masks, below.
Pleated face mask for adults. Two layers of tightly woven 100 percent cotton with ties. 25 percent of proceeds go to the Sylvia Rivera Law Project.