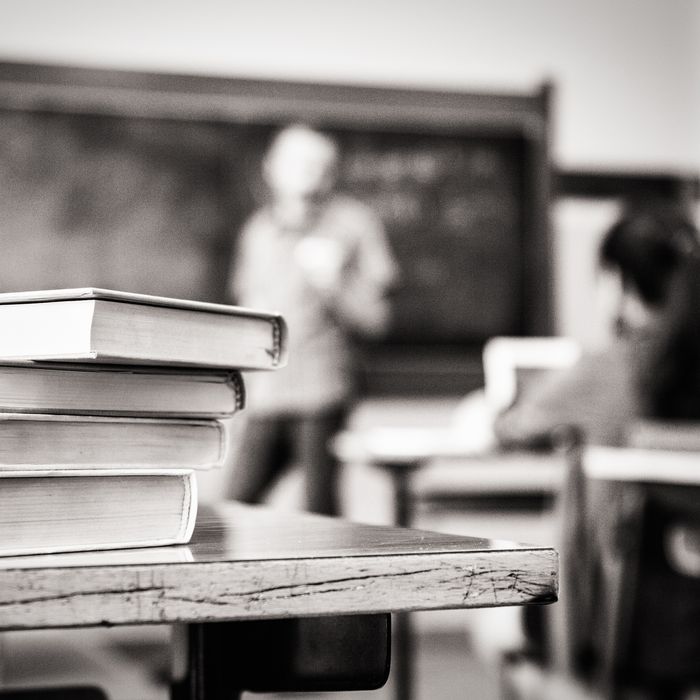 We're committed to keeping our readers informed. 
We've removed our paywall from essential coronavirus news stories. Become a subscriber to support our journalists. Subscribe now.
As a number of schools throughout the country announce plans to resume in-person classes amid a continuing surge in COVID-19 cases, some teachers are adding a grim step to their back-to-school preparations: writing their wills. "I'm very concerned about my health, about my life — and that's why my husband and I decided to write our wills," Mary Strickland, a 53-year-old middle-school teacher in Fort Worth, Texas, told CNN.
Though some districts in states like California recently said they will continue with remote-only instruction, and some intend to offer a hybrid of in-person and virtual classes, other states, like Alabama and Florida, are insisting on a full reopening — echoing President Trump, who tweeted on July 6, "SCHOOLS MUST OPEN IN THE FALL!!!" In districts that are pushing ahead with plans to resume in-person instruction, some teachers say they're terrified and preparing for the worst. Multiple teachers in areas where COVID cases are surging — who declined to be identified, out of fear of repercussion from their school districts — told CNN that they're drawing up living wills and looking into supplemental life-insurance plans. "I would never have thought, when I became a teacher, I would need to get a will in place in order to go back to work," one woman said.
The question of what to do as the new school year approaches is a contentious one, and experts say there's no easy, one-size-fits-all solution. Public-health officials have repeatedly warned against states reopening too soon; the general consensus among epidemiologists is that the average daily infection rate should be below 5 percent before it's safe to do so. Only two of the country's ten largest school districts meet this standard: New York and Chicago. Still, as children across the nation show signs of struggling with virtual learning and being stuck in isolation, educators and pediatricians have emphasized the importance of students returning to classrooms in some capacity. Last month, the American Academy of Pediatrics urged that we "pursue re-opening in a way that is safe for all students, teachers and staff … and listen to educators and administrators to shape how we do it."
On Twitter, some teachers have expressed their fears and frustrations over the prospect of returning to their classrooms while a pandemic rages.
Meanwhile, President Trump has offered little in the way of guidance, other than emphasizing that schools need to reopen, regardless of what the science says. In a statement, the National Education Association, the labor union that represents public school teachers, called it "unconscionable that educators and parents are being asked to plan for end-of-life decisions because our country has no plan for reopening schools and institutions of higher education safely."
Over the past few months, as the COVID pandemic has raged, there's been an uptick of interest in life insurance, wills, powers of attorney, and other financial directives in general; in April, the deVere Group, a financial advisory firm, noted a 76 percent jump in demand for wills at the end of March. In Nevada's Clark County, where the possibility of in-person classes in the fall still looms, Jenn Ice, a special-education teacher at Foothill High School, penned an open letter to her district's superintendent and the Board of Trustees. In it, she wrote: "I do not want to die from being forced into a situation that is preventable. I have quarantined since March, I have worn my mask, I have used hand sanitizer, and I have canceled multiple plans to see my family in other states so that I can protect myself. Will all of my proactive measures be for nothing?"