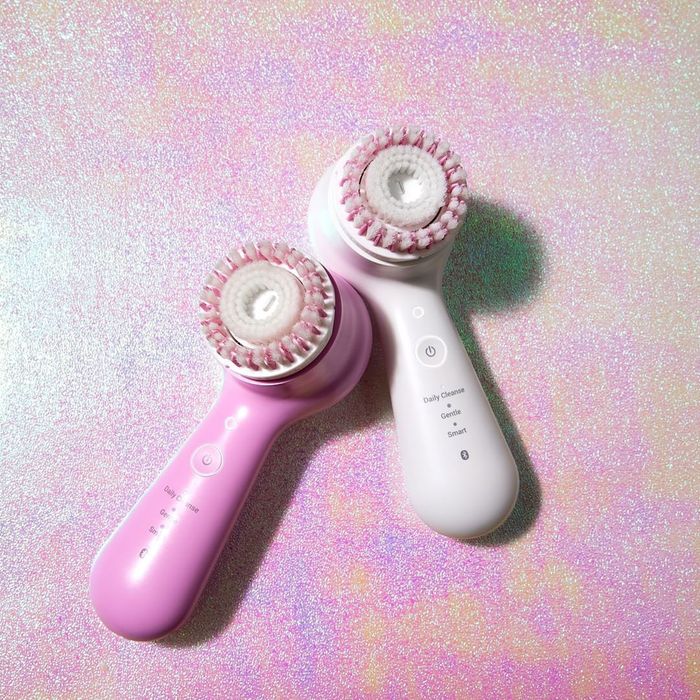 Photo: @clairsonic/Instagram
Today, we gather to mourn the loss of Clarisonic, the first major face-cleansing brush (sort of like an electric toothbrush for your face). Close friends of the brush purportedly included the Entourage cast, Cate Blanchett, Rosie Huntington-Whiteley, and Oprah, who named it one of her Favorite Things in 2007, calling it a "miracle massage" for your face.
On its website, Clarisonic wrote: "After more than a decade of game-changing innovation and industry-leading technology, the Clarisonic brand will be shutting down as of September 30, 2020."
Clarisonic was acquired by L'Oreal in 2011, which told WWD: "This difficult decision was made so that L'Oréal can focus its attention on its other core business offerings." There were some earlier warning signs of trouble. In 2016, there was a large layoff, as the company closed its Redmond, Washington, factory and outsourced manufacturing. Sales also failed to meet "expectations," according to WWD.
In recent years, the skin-care community has debated whether washing your face twice a day (Clarisonic's suggested amount) with a high-powered, sonic cleansing brush was good for your skin. Some said it depends. Others said that the electric brush promoted over-exfoliation, and some prominent YouTubers said it made their skin worse.
While supplies last, there is a 50 percent off sale at Clarisonic's authorized retailers, including Amazon, Sephora, and Ulta. To all the hard-core Clarisonic fans, we are sorry for your loss.