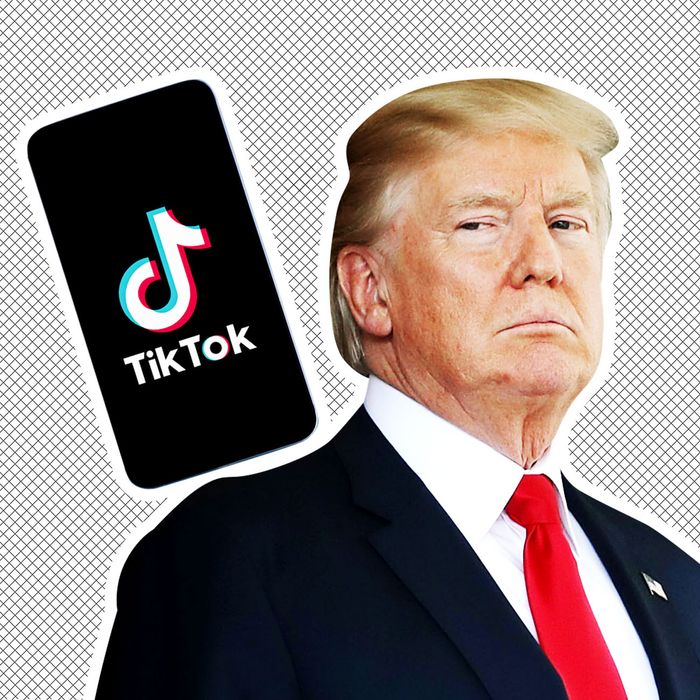 Bad news for American teenagers and Jane Fonda: The Trump administration is apparently considering banning Chinese social-media apps, including TikTok, over security concerns. In an interview on Monday, Secretary of State Mike Pompeo told Fox's Laura Ingraham that "with respect to Chinese apps on people's cell phones, I can assure you the United States will get this one right too. I don't want to get out in front of the president, but it's something we're looking at," adding that Americans should only use TikTok "if you want your private information in the hands of the Chinese Communist Party."
TikTok, Apple's most downloaded app, which is owned by the Chinese AI heavyweight ByteDance, is typically used to make and share shortform videos, many of which involve funny memes and dancing (and some of which involve making fun of Donald Trump). It's mostly populated by Gen-Z users, but everyone from Burberry to the Lancaster County Amish have a following on it.
Security concerns over TikTok are not new. Chinese tech companies often have strong links to the Chinese government: It's not unusual for Chinese tech giants to accept government funding, and the U.S. State Department has said that the companies often have no "meaningful ability" to deny the Chinese government's requests, including sharing user data. It's unclear whether ByteDance accepts government funds, but in 2019, Congress signed a bipartisan letter over its anxieties about TikTok and launched a national-security investigation into the app soon after. Following Pompeo's statement, the app announced that it would voluntarily stop operations in Hong Kong after China imposed a sweeping national-security law that, among other things, gives the police power to punish companies that do not comply with the Hong Kong government's requests for user data. India, too, has begun rolling out a ban on TikTok and other Chinese apps.
In response to Pompeo's comments, a TikTok spokesperson said: "TikTok is led by an American CEO, with hundreds of employees and key leaders across safety, security, product, and public policy here in the U.S. … We have never provided user data to the Chinese government, nor would we do so if asked."
On top of ongoing tensions with China, there are other reasons to suspect that Trump may not be a fan of TikTok. After all, it was just a few weeks ago that TikTok users and K-pop stans pulled a successful prank on him: They registered for a large share of available tickets to his indoor rally in Tulsa, Oklahoma, leading his campaign to vastly overestimate the number of attendees (the campaign said it had fielded over a million ticket requests, but reporters — and photos — revealed that the 19,000-seat arena was only about a third full). Or perhaps he's simply not standing for TikTok star Lil Huddy's egregious treatment of fellow TikToker Charli D'Amelio.